As a staunch supporter of SmartICE, an internationally recognized social enterprise empowering Indigenous communities to adapt to unpredictable ice conditions, Pinnguaq is celebrating recent investments in social innovation.
SmartICE harnesses the vast potential of Indigenous communities to embrace science, technology and traditional knowledge as a vehicle for sustainable employment, economic development and wellbeing. Essentially, the technology helps measure sea-ice and those readings collected through SmartICE appear automatically on the partner site, SIKU, an Inuit-led social media project developed by the Arctic Eider Society.
In early 2020, SmartICE was featured in the first issue of Root & STEM, Pinnguaq's digital STEAM resource for educators. The article, SmartICE: Tracking Ice Safety in a Changing Climate, was written by Jerry Kobalenko, a renowned explorer of the Arctic and recipient of the Polar Medal.
Kobalenko writes that Dr. Trevor Bell, the founder of SmartICE, did not want to replace time-honoured Inuit knowledge, but rather to add tools to the modern sea-ice traveller's kit.
"Young people may spend less time on the land than previous generations, but they can navigate flawlessly around an iPad, so an online portal can shorten their path to knowledge," writes Kobalenko.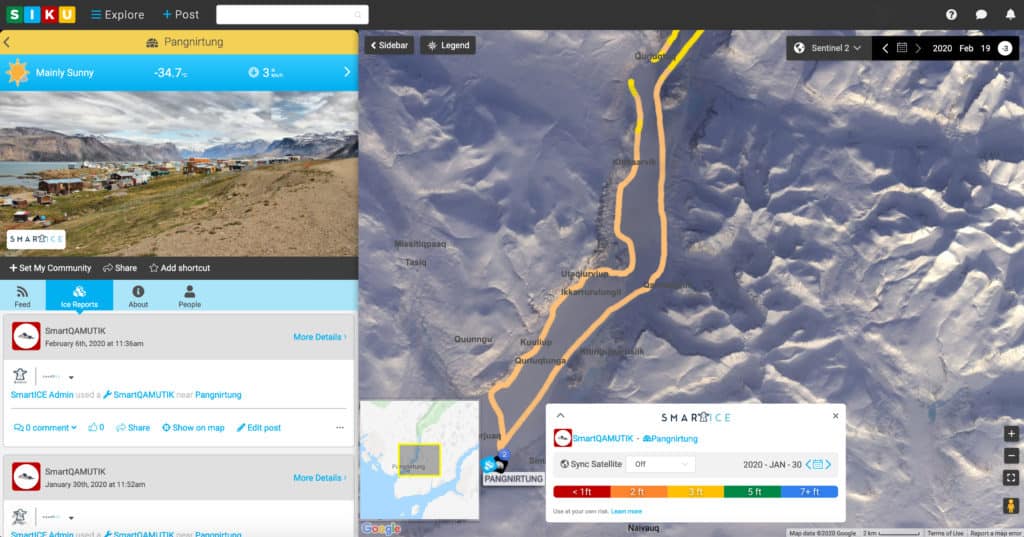 SmartICE Picks Up Steam
In 2016, SmartICE was named a co-winner of the Arctic Inspiration Prize [full disclosure: Pinnguaq was the other winner that year]. A year later, the company won the United Nations Momentum for Change Award, and in 2019, the Governor General's Innovation Award.
On Nov. 4 of this year, the Government of Canada announced an investment of $671,751 in SmartICE to improve travel safety in northern communities and continue important work of gathering real-time data regarding ice conditions. The investment covers three projects in total.
Just nine days later, Canada's Ocean Supercluster announced the Inclusive Workforce for Arctic Ocean Technology Project, an ecosystem building project designed to develop technical skills training for Inuit participants across Inuit Nunangat. The project is being led by SmartICE in partnership with Pinnguaq Association, Nunavut Fisheries Association, Ilitaqsiniq Literacy Council, and Social Research and Demonstration Corporation.
Pinnguaq welcomes these announcements with enthusiasm and continues to look forward to everything SmartICE is doing and will do for the Inuit community and beyond.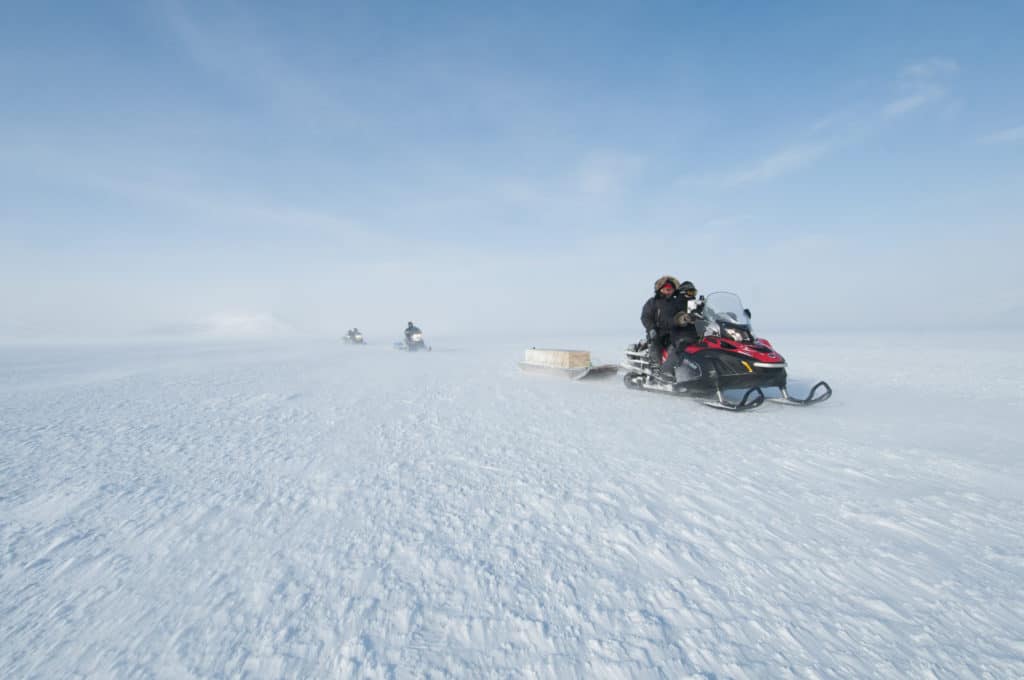 Federal Support
On Nov. 4, the Honourable Daniel Vandal, Minister of Northern Affairs and the Honourable Bernadette Jordan, Minister of Fisheries, Oceans and the Canadian Coast Guard announced a total investment of $671,751 in SmartICE to improve travel safety on ice in communities within Inuit Nunangat and continue important work on gathering real-time data on ice conditions. 
"The Government of Canada recognizes the importance that traveling on ice has for many people across the North for accessing country foods, visiting with neighbouring communities, and continuing cultural activities. Climate change is rapidly impacting the predictability and safety of this mode of transportation," reads a release from the federal government.
Dr. Bell thanked the government for the support at such a crucial time.
"As the Covid-19 pandemic struck this past spring, and northern communities were encouraged to go on the ice to harvest country food, SmartICE continued to monitor ice conditions for their safe travel. We could do this because SmartICE placed into the hands of communities the technology and training they needed to monitor their own ice travel routes; especially as ice conditions are becoming more unpredictable with changing climate," said Dr. Bell.
"SmartICE also helps Elders and experienced sea-ice users document and share their sea-ice knowledge. The posters and maps created in Pond Inlet represent new ways and formats for intergenerational knowledge transfer to help young Inuit stay safe on the ice in uncertain times."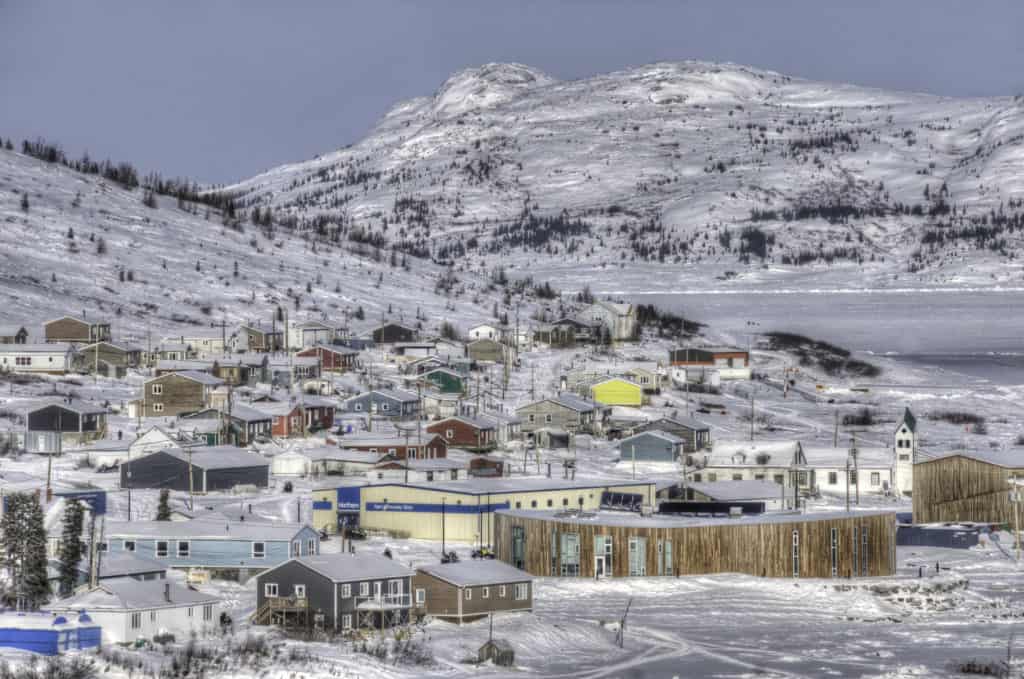 Government Invests In Three Projects
This federal funding supports three projects, two of which are conducted under Inuit management and in collaboration with local communities using a combination of science and Inuit Qaujimajatuqangit (traditional knowledge).
The first will continue sea-ice monitoring in Nain, Pond Inlet, Iqaluit, Cambridge Bay, Arviat, North West River, and Kugluktuk. The data will be disseminated to ensure travel safety and to inform climate change adaptations.
The second mobilizes and makes available Inuit sea-ice knowledge posters and maps in Pond Inlet as the COVID-19 pandemic continues to increase sea-ice travel. Elders and experienced sea-ice users in the community shared their knowledge to create these educational products on how to travel safely on the ice.
"They also benefit local youth, who receive training and contribute to the safety of their communities by becoming involved in the operations of the SmartICE system," continues the government release.
The third project will build on a previous SmartICE two-year baseline project. Trained hunters will operate systems that will gather real-time data on ice conditions around community trails and areas of resource and infrastructure development in the Iqaluit area.
"Together, the three projects funded through this investment aim to address this challenge using SmartICE technology as unpredictable ice conditions pose safety risks to hunters and harvesters and continue to threaten Inuit traditional way of life and food security," reads the release.
"The SmartICE system offers users, in particular hunters, trappers, fishers, and truckers, a simple device, similar to a Global Positioning System (GPS), to access invaluable data-driven insights into sea-ice thickness and local ice conditions, in near real-time."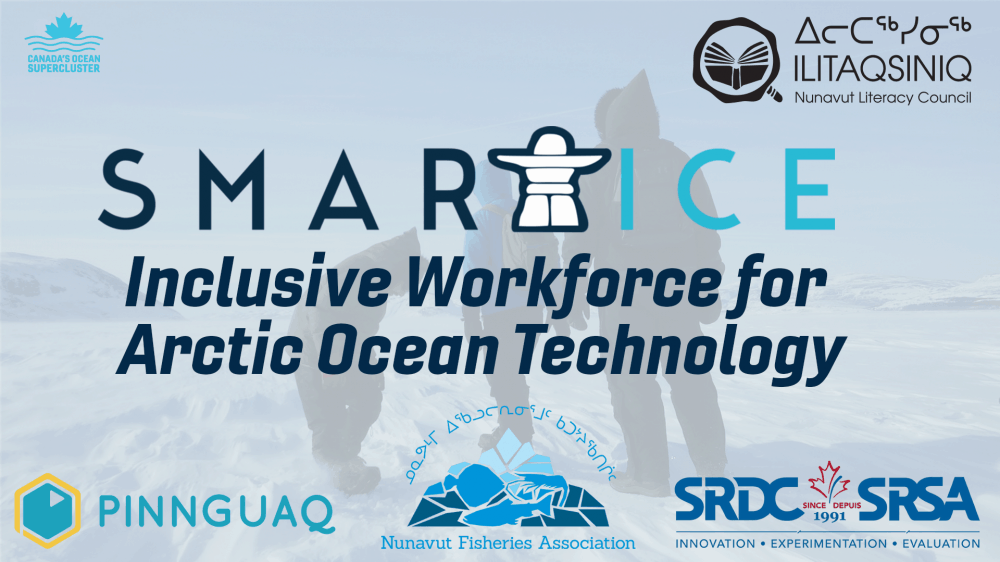 Canada's Ocean Supercluster Project
On Nov. 13, Canada's Ocean Supercluster announced three projects from its Accelerated Ocean Solutions Program (AOSP) stream, including the Inclusive Workforce for Arctic Ocean Technology Project, being led by SmartICE.
"The total project value is $1,787,238, where the Ocean Supercluster will provide $1,150,258 and the balance of funding will come from project partners working together from Newfoundland and Labrador, Ontario, and Nunavut to make this a reality," reads a release from the Supercluster.
"Based in principles of co-design and in partnership with communities and stakeholders, the holistic, culturally contextualized training curriculum developed, piloted, and evaluated through the Inclusive Workforce for Arctic Ocean Technology Project will address the barriers faced by Inuit in remote northern communities and promote their inclusion and participation in the ocean economy. This project will create 14 direct jobs and dozens of indirect jobs."
Canada's Ocean Supercluster is an industry-led transformative cluster focused on tackling the shared challenges across ocean sectors through a collaborative program designed to accelerate the development and commercialization of globally-relevant solutions, while also building a highly-capable, inclusive workforce.
Kendra MacDonald, CEO of Canada's Ocean Supercluster, says building a workforce based on diverse knowledge, experiences and perspectives is critical to developing inclusive, sustainable growth in Canada's ocean economy.
"This project will help remove barriers to opportunities in ocean and increase the participation of Inuit living in remote northern communities, helping us grow a well-connected ocean network that is rooted in partnerships and collaboration," says MacDonald.
For Pinnguaq, this partnership is a dream come true.
"The Pinnguaq Association is delighted to collaborate with SmartICE in bringing this incredible project to life," says Pinnguaq CEO Ryan Oliver.
"We are looking forward to coordinating our efforts in order to develop and implement a high quality holistic training program and are grateful to Canada's Ocean Supercluster for supporting this initiative."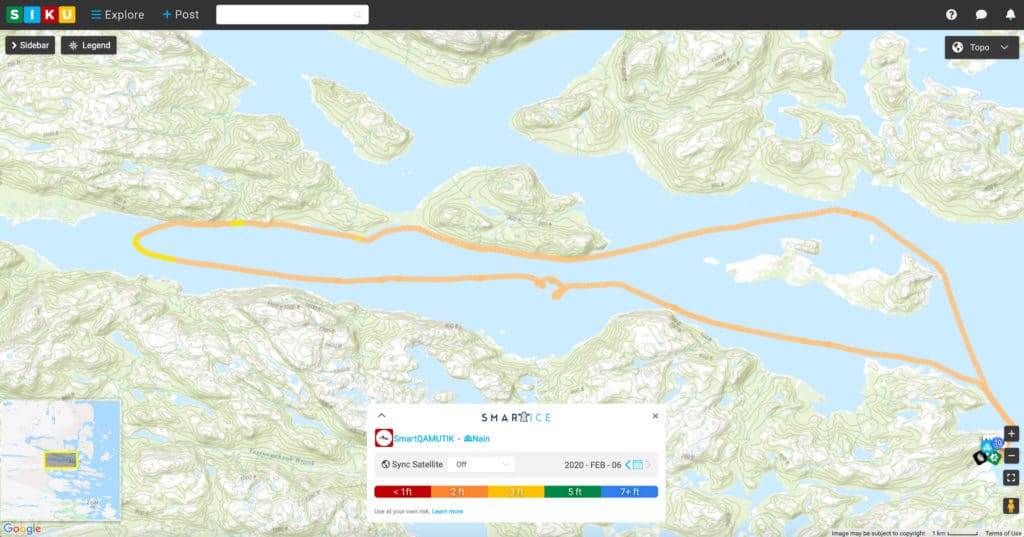 Conclusion
SmartICE continues to lead technological innovation in the north and represent the world's first climate change adaptation tool to integrate traditional knowledge of sea ice with advanced data acquisition and remote monitoring technology. Their business model closely aligns with that of Pinnguaq, aiming to expand opportunities for economic and social development in northern markets while preserving local cultures and lifestyles.
It also relies heavily on the Inuit Principles of Conservation, which Shirley Tagalik wrote about in our first issue of Root & STEM. These principles include Inuit Values, Serving Others, Becoming Capable and Inuit Leadership.
In short, just as Pinnguaq does, the SmartICE team believes and acts upon the belief that empowering all people is an integral part of building a better, more sustainable world.