Root & STEM is a free print and online STEAM (Science, Technology, Engineering, Art, Math) resource to support K–12 educators in teaching digital skills. Each issue features articles, activities, and lesson plans with a specific focus on STEAM education through creativity. Root & STEM provides a holistic approach to education, merging heart and head while pushing the boundaries for how Canada thinks about science, technology, engineering, arts, and math. Our goal is to provide a platform for more diverse STEAM stories and resources to be shared, with the hope that educators will see the unique needs of their communities and classrooms reflected.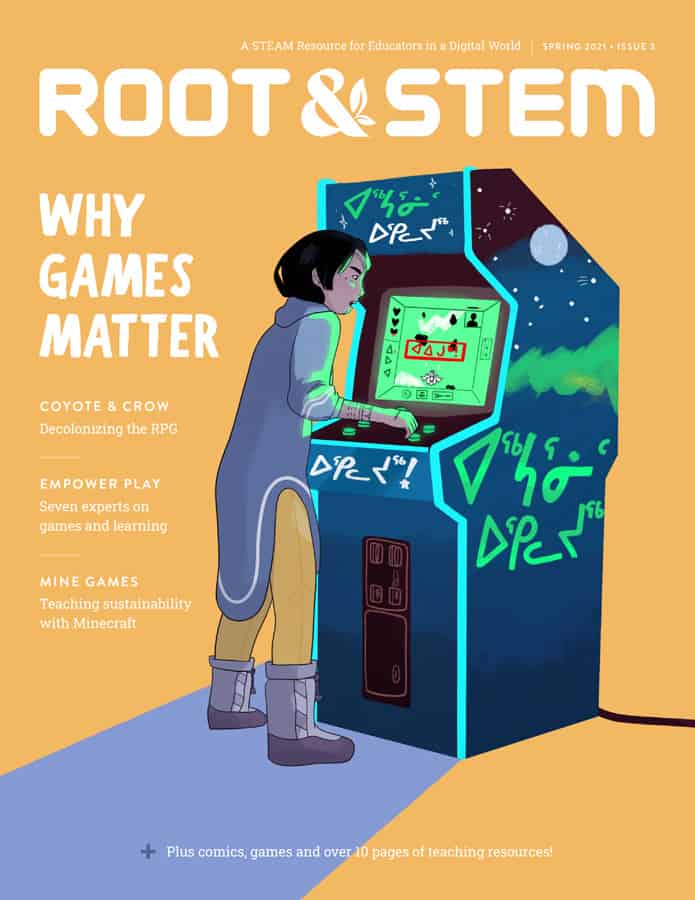 Gaming
April 5, 2021
The third issue of Root & STEM explores the role games play in our lives. What do games teach us about the world around us—and why does representation in gaming matter? These are the kinds of questions our guest contributors explore in this issue.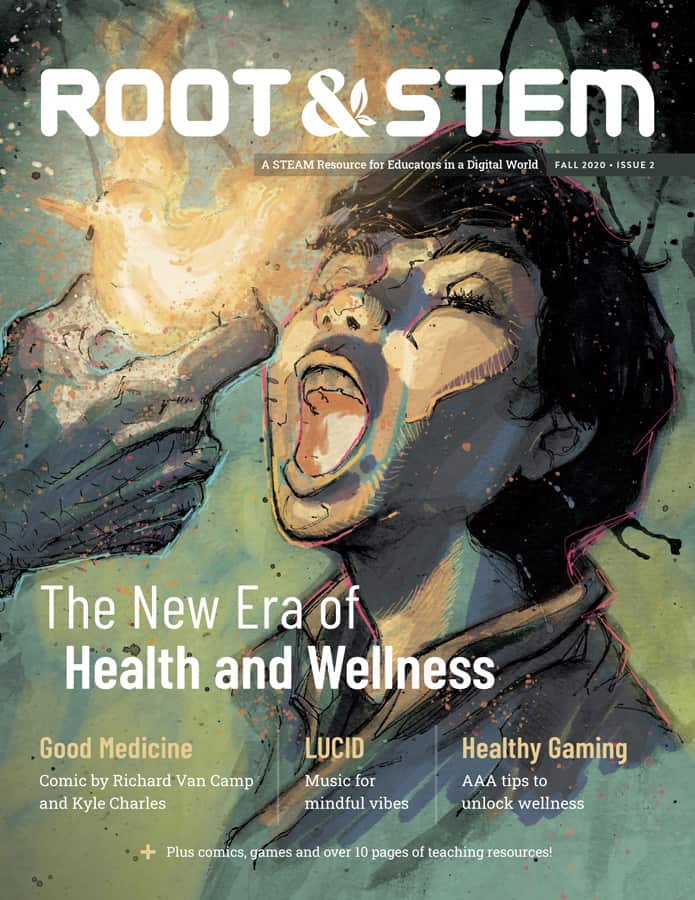 Health & Wellness
December 31, 2020
The second issue of Root & STEM features innovators whose projects are challenging established ideas about the role technology plays in keeping us healthy. Our communities are filled with those who inspire us to use technology in new and meaningful ways.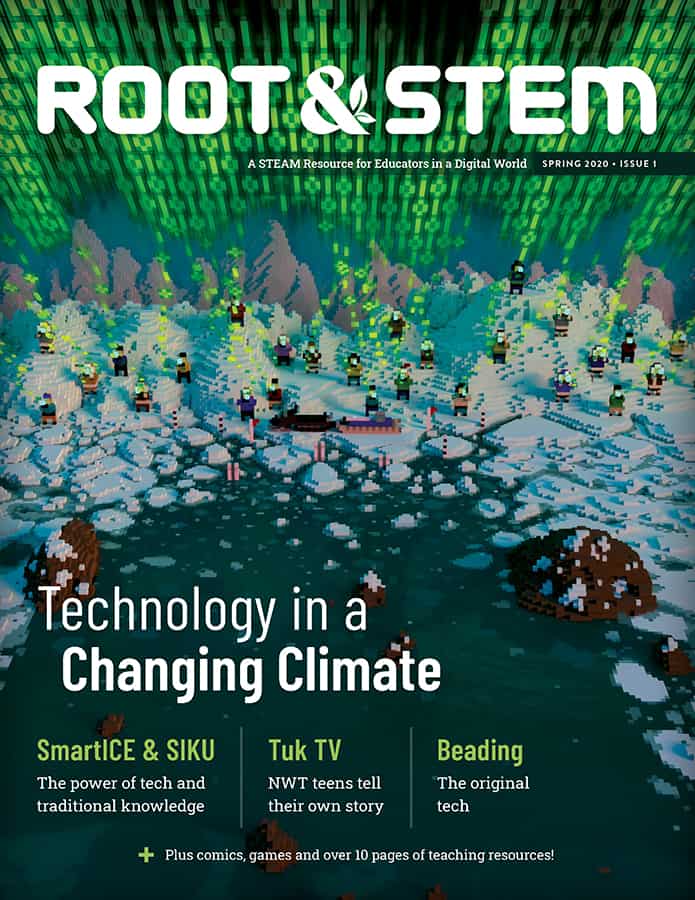 Climate Change
April 5, 2020
In the debut issue of Root & STEM, we look at how technology and tradition are being combined in the fight against climate change. Learn about hunters collaborating with data scientists, teens in Tuktoyaktyuk telling their own story on film, and more.
---
Listen to the Root & STEM Podcast Series
Pinnguaq values diverse approaches to STEAM education. If you have a story to pitch around innovative examples of STEAM in your community, or would like to be considered to develop a lesson plan, we would love to hear from you. Please send your ideas to steam@pinnguaq.com.