This issue of Root & STEM explores stories and lessons at the intersections of language, literacy, science, and technology. A collaboration with Ilitaqsiniq, the publication celebrates culturally relevant pedagogies and innovative approaches to bridging STEAM knowledge with language and literacy education. You'll find stories and teachings from artists, educators, and communities engaged in promoting the power of language and making literacy skills a bigger part of STEAM education. From advocating for language revitalization to the use of augmented reality (AR) as a literacy tool to the integration of Indigenous languages in the digital world, this issue flips through the intersectional ways that language and literacy are strengthening the way we learn.
Guest Editorial
Inspiring Inu-vation
Inuktut, like any language, evolves over time and must adapt to its environment to ensure its survival. Languages need sustenance—speakers, writers, readers, and creators—to continue their existence, just like many living things need water, air, and sunlight. Language is also enriched when it is supported with tools that extend its reach and use. When language thrives, culture is preserved and it blossoms. Language is a thread that connects us to both the past and the future. It allows us to look back on our traditions and where we came from. And it enables us to look forward in a way that keeps our culture vibrant and strong.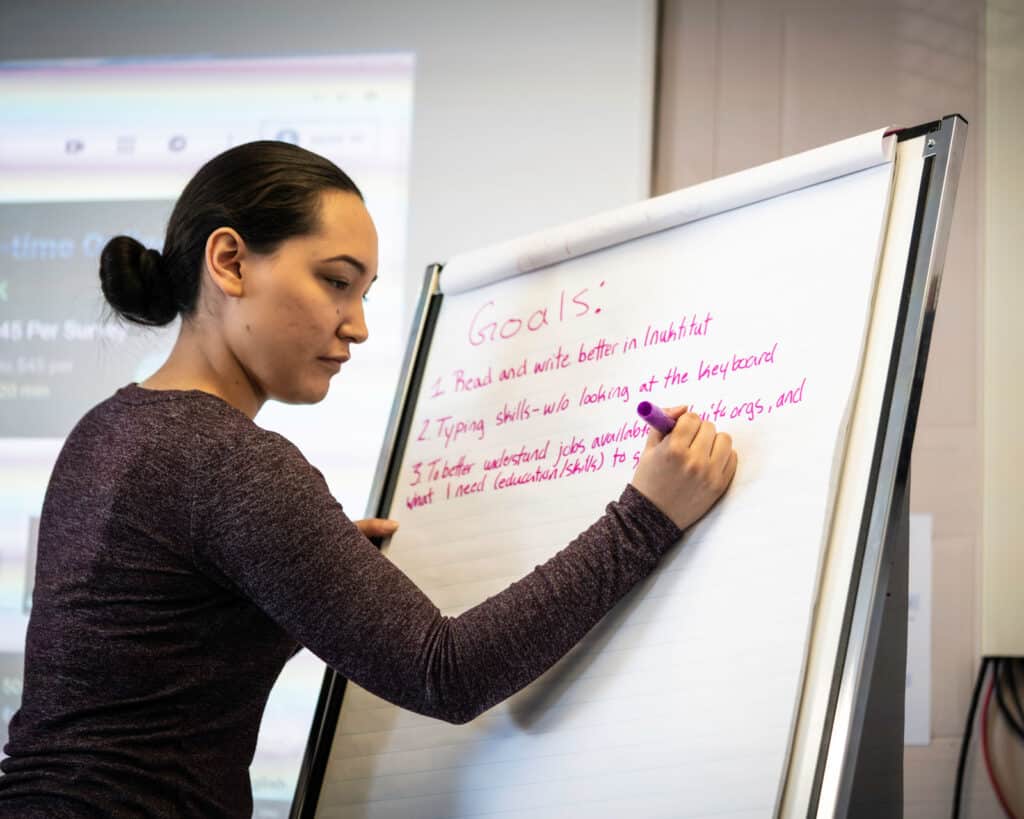 Over 20 years ago, Ilitaqsiniq was founded with a goal that still continues to support us today: to support the development of language and literacy skills in Nunavut's official languages. We believe in the right for all Nunavummiut to live and learn in Inuktut and in ways that affirm their culture.
Languages cannot be taught as relics from the past. They must be part of our everyday, modern lives. Ilitaqsiniq takes a holistic approach to our programs and in the ways we work with participants and communities. As a result, we do not separate or silo the aspects of language preservation, literacy skills, and skills development within our programs. Instead, the holistic approach allows us to braid these three elements to offer a wide range of positive outcomes. Inuit Qaujimajatuqangit has taught us that we must take a holistic approach to our programs to best serve our participants.
That's why we build our programming around the concept of Inu-vation. ​​Inspired by Inuit Qaujimajatugangit (Inuit Traditional Knowledge), Ilitaqsiniq's concept of Inu-vation represents our integrated method of program design and infuses vitality into all our initiatives. While conceptualized into six core elements, the elements of Inu-vation are always realized holistically, as is its impact.
This approach, and its collective benefits, are lived out in our various projects, which are designed for learners of all ages. For us, Inu-vation means ensuring our programming meets our learners where they are and takes heart-centred approach. Often, this requires thoughtful integration of digital tools and technology to ensure Inuktut and its use remain relevant and active in the modern world. Whether it's interactive literacy games that can be downloaded from an app store, or assembling and installing solar panels in Nunavut communities, we understand that doing our jobs well requires being at the intersection of language and technology.
This is why we're so excited to collaborate on the publication of this issue of Root & STEM, and to contribute to the conversation about how and why language and technology need each other to survive.
– Adriana Kusugak,
Executive Director, Ilitaqsiniq
For more information about Ilitaqsiniq, please visit the Ilitaqsiniq website or follow @ilitaqsiniq on social media.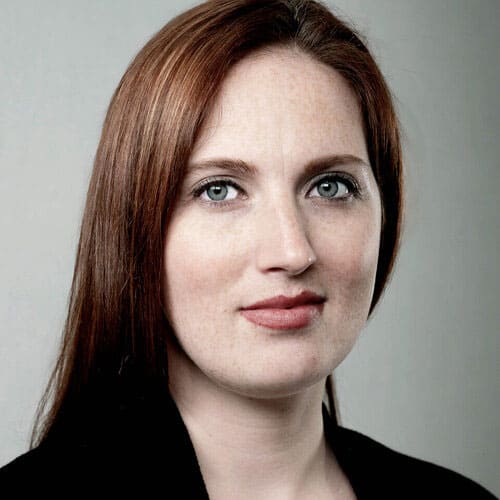 ---
Podcasts
---
Featured Content
Below is a collection of stories, activities, comics, and lesson plans featured in the seventh issue of Root & STEM.
---
Augmented Reality Cover
Using a smartphone, open the camera or a QR code scanning app, point it at the QR code below the cover as if to take a picture, and holder your phone steady. Tap the notification that pops up and then point the camera at the cover of the issue. Created by Quinn Hopkins.