Moving beyond essays and presentations, developers and designers are encouraging educators to consider adding games to their teaching toolbox.
Online gaming has seen a significant influx through the pandemic. In our second episode of the Root & STEM Podcast, we talked with experts in the industry about eliminating the stigma and exploring the vast benefits of gaming, particularly in the education realm.
"Games inherently matter as part of the social life for students, especially now as they're very isolated during Covid so letting students have this way to again, hang out…if you're talking an elementary or middle schooler, they're not going to just sit on Zoom and chat with their friends. They need to have this experience they're working on together, that is play," says Lindsey Tropf, PhD candidate and founder of Immersed Games.
"I think especially now that we've been shut in for this period of time that the value of getting together online, for fun, has really shown its worth."
The benefits don't stop there.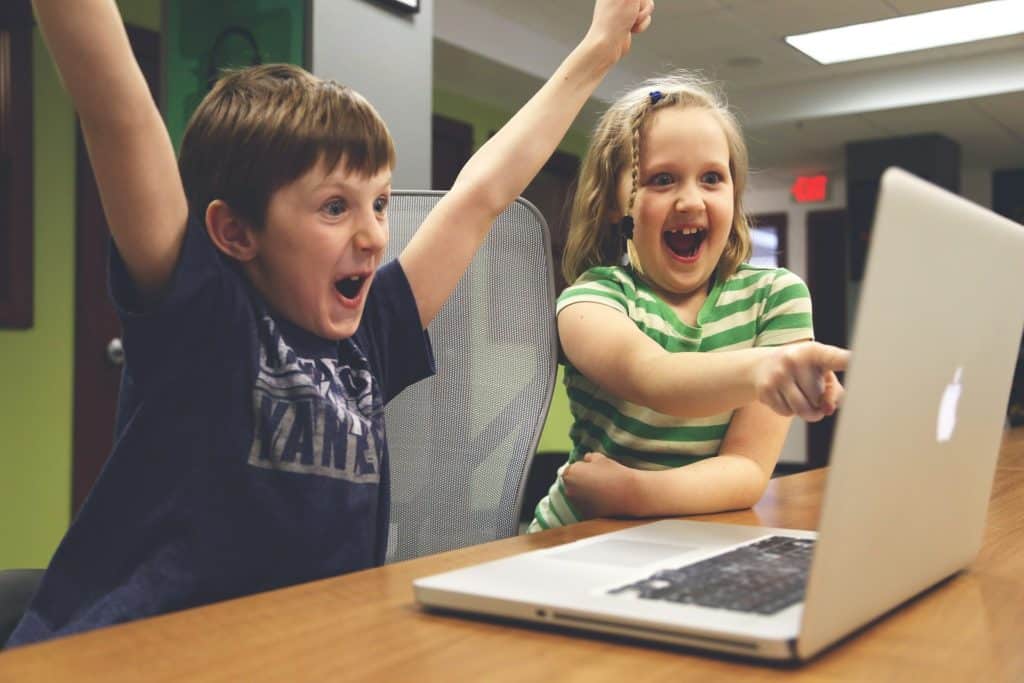 Beyond Social Connection
In addition to the social connection and interaction aspect of gaming — particularly in a year with physical distancing, gathering restrictions and remote learning — industry figures explained to us how games have the potential to be creative, powerful tools to further education, collaboration and play.
John Romero is the co-founder of id Software and celebrated designer of Wolfenstein 3D, Doom and Doom 2. In this episode he tells listeners about his experience designing a game that taught math skills in an alternative format to the typical method of education.
"The game was as exciting as one of the most popular [massive multiplayer online games] around, it looked great, it played really, really well and what it did was it taught stealth math concepts," says Romero.
In the game, players needed to solve math problems to unlock a chest or uncover items, without using symbols normally seen in math, presenting numbers and relationships in a different way.
Renowned game designer and creative director, Chris Crowell, known for his work with brands such as Nascar, Tiger Woods, The Sims, Indiana Jones and KungFu Panda, also offers his insight.
Regarding the educational potential, Crowell, a Professor of Game Mechanics at Sheridan, says the immediacy of results in games is a major factor in the engagement.
"I didn't get all the way to the end [before] it tells me whether I won or lost the game which is far too often the case with education," says Crowell, noting when he receives 15 out of 20 on a test, he's happy about the 15 but is most curious about the remaining five.
In games, players experience each problem individually meaning they learn and correct themselves as they go.
Gaming also offers experiential form of learning that involves observation, planning and doing, all immensely important skills for use in the classroom and throughout life. The challenge, the experts note, is that not only is there a digital gap between students, the comfort and experience level of teachers also varies greatly.
"Most teachers aren't teachers because they love games, some might, so putting the weight of 'you need to somehow come up with a game for this'… it's a lot of work," says Brenda Romero, the 2017 BAFTA Special Award recipient, later named one of the top 10 most influential women in gaming development.
Romero says the good news is teachers don't need to be gaming experts to use it in their lessons.
She says if teachers are looking for alternatives to essay or oral presentations, they could ask students to create a game based on the subject matter they're expected to learn.
"Teachers don't need to know how to judge the game design…but what teachers really need to be looking for is the same material that they would be looking for in an essay. Has the student learned these key objectives?"
Listen Up
To listen to "Level Up Learning: What Games Teach Us" in full, visit the Root & STEM Podcast page on our website or subscribe through Apple Podcasts, Google Podcasts or Spotify.
Those intrigued by the podcast can also subscribe to the organization's STEAM-focused newsletters, request print-copies of the Root & STEM magazine or view the contents of the publication online.