Making it easy for people everywhere to absorb the exciting news from the world of science, technology, engineering, arts and math (STEAM), Pinnguaq has launched the Root & STEM podcast, an audio experience building on the success of their magazine of the same name.
Root & STEM explores issues and storytelling in STEAM education with artists, journalists, teachers and communities engaged in STEAM-focused projects. This is the listener's opportunity to hear unique stories, learn about new technologies, and discover how science, technology, engineering, arts, and math are enabling change for communities across Canada.
"I love how this podcast connects and continues the conversation started by the Root & STEM publication. Though they are both under the umbrella of "Root & STEM", they diverge and intersect in very interesting ways," says Tram Nghiem, Associate Digital Content Producer.
"I am excited by all the fruitful conversations and stories that will emerge from both as they grow."
Exploring STEAM Education
The Root and STEM podcast expands on the Root & STEM publication to further explore issues and stories in STEAM education. Introducing listeners to communities embarking on STEAM-related projects or activities, the podcast examines and encourages this engagement with technology in education. It also provides a platform for voices within the communities Pinnguaq works with to share knowledge through their stories and perspectives.
The primary goal of the Root and STEM podcast is to give insights to educators when planning their curriculum. Its creators also plan to produce content that will appeal to a general audience interested in science, tech and education.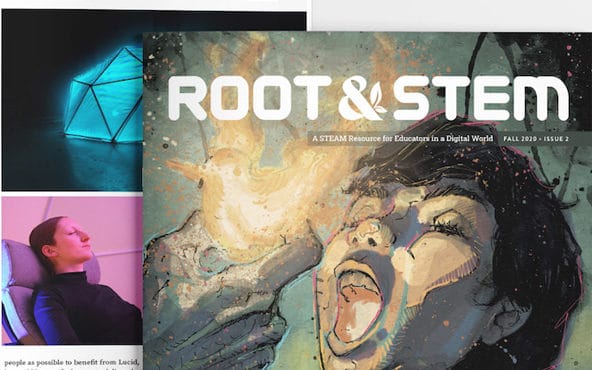 Communities In Focus
While the podcast is available to everyone, Nghiem and her Pinnguaq teammates designed it specifically for educators interested in STEAM, older students, those with general interest in STEAM and maker culture, as well as individuals in rural and remote areas.
"We hope to have this podcast grow to represent diverse communities and generate interesting conversations that expand the way we think about STEAM. We hope to develop an audience of educators who see this podcast as useful in informing their practice and fun to listen to," explains Nghiem.
Podcast Potential
The Root & STEM podcast shares similar principles to the Root & STEM publication, following a holistic approach to education, merging heart and head while pushing the boundaries for how Canada thinks about STEAM.
"Our goal is to provide a platform for more diverse STEAM stories, lesson plans, and resources to be shared. Our hope is that educators will see the unique needs of their communities and classrooms reflected in the STEAM stories and resources that we share," says Nghiem.
New, half-hour episodes will be made available monthly, each featuring experts and insider perspectives, delivering knowledge and sharing experiences those interested in STEAM won't want to miss.
Episode One
For many educators around the country, this has been a turbulent year. According to the Association of Canadian Deans of Education, teachers play a key role in physical safety and mental health in returning to school; communicating measures that prevent the spread of the virus, and ensuring that learners are safe and supported.
For the first episode, Root & STEM explores how educators from diverse geographies are responding to the pandemic–whether schools are still open or moved online. This podcast features an in-depth conversation with Emma Houston in Pelly Crossing, Yukon, and Kandice Cross and Wendy Wright in Ontario about how they are navigating education with heart and head in a pandemic.
In their discussion surrounding the ups and downs of teaching throughout the pandemic — be it in person or online — Cross pointed out two major realizations or conversation that have been happening. The first is the lack of digital equity. Some students, she says, simply don't have access to personal devices or reliable internet at home. Her secondary school students are often using wifi in the parking lots of fast food restaurants to access their schooling, so she has learned to ensure her lessons are available for download to be accessed offline.
This inequity is something Houston is familiar with in her small Yukon community. While she was not teaching there last school year when the schools were closed, she's heard teachers of the town's singular school would physically drop off hardcopies of school work to their students as many of them didn't have internet, let alone devices at home.
"It's not equitable so you're trying to even out the playing field for everybody," added Wright, also recognizing that the amount of work for parents has doubled or even tripled depending on the number of learners in their home.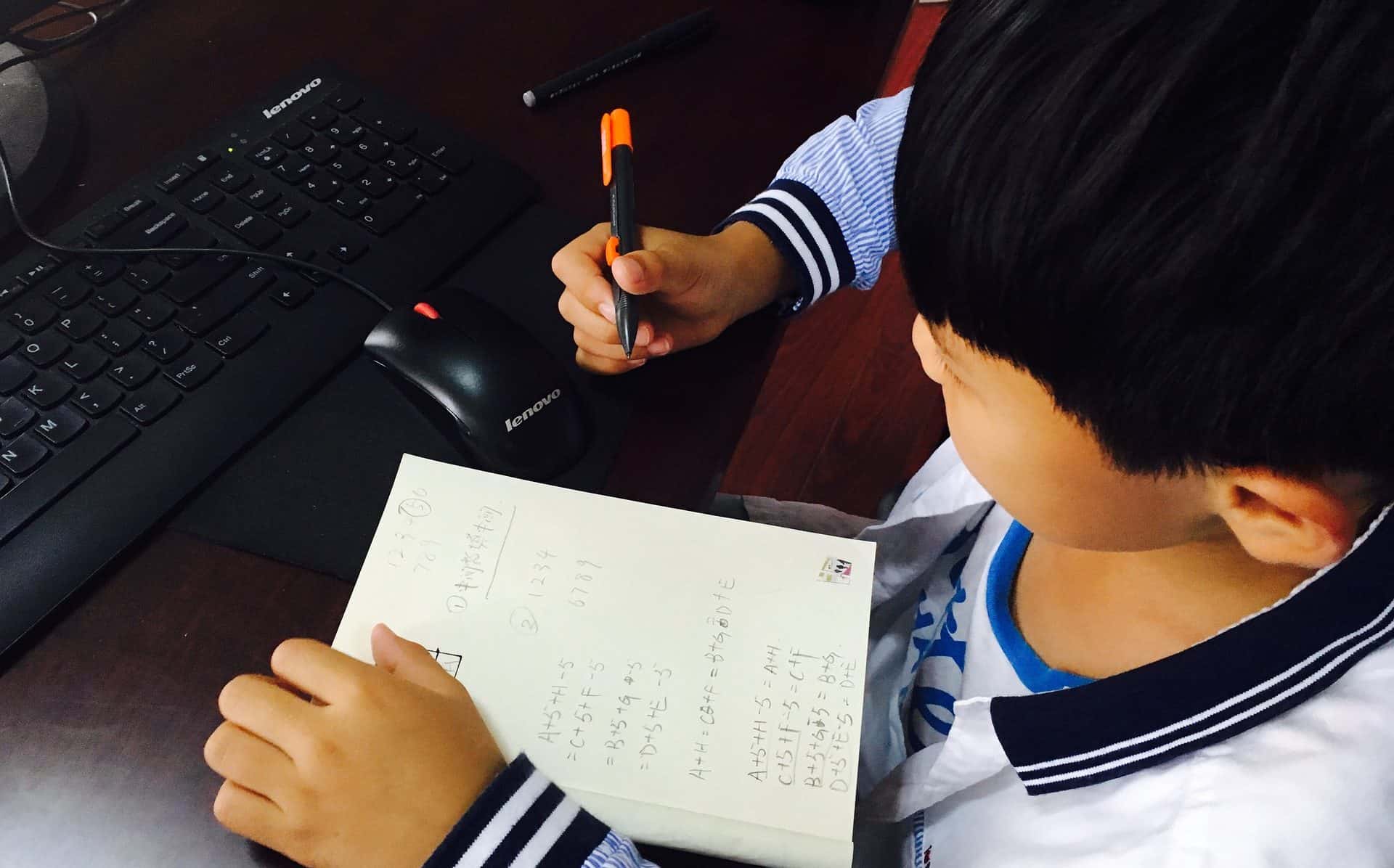 Another challenge for the educators has been making their lessons engaging in their new formats. Whether it's physically distanced at school or through remote learning, their have been hurdles with respect to designing classes to promote discussion and optimizing the experience. Still, Wright says her young students are doing pretty well.
"They adapt and they learn and they figure things out quicker than we do. It's not their preferred place to be, they'd rather be in the classroom and playing with their friends, but they're adapting, they're adjusting and they're making it work," says the Ontario teacher.
Cross says while some of her students are actually thriving in the digital learning environment, others are struggling with the adjustment.
"They really need that extra support, that extra prompt to stay on task. Conversations that happen naturally in the classroom aren't able to happen or they don't feel confident enough to do that from distanced learning so it's been quite a challenge to support those students or to know how to engage them," she says.
While all three educators have unique experiences of teaching in the time of COVID-19, they agree one thing they've learned is sometimes you just have to let things slide, take it easy and remember it's OK to laugh.
"It's about gauging your classroom, what your students are going through, trying to bring yourself to their level, and wade through it together," says Wright.
Cross noted that if she, as a teacher is feeling stressed, her learners are probably feeling stressed too. That said, the resiliency she has witnessed has given her hope.
"I've been so impressed with the resiliency of my students, with the resiliency of my colleagues. It's taught me to be more resilient. I have three kids of my own that are in elementary and they've been so resilient," says Cross.
"I think that, probably for me, is the most hopeful. We will get through it and there are some positives to take out of it. And we will maybe come out of this being more resilient people than we were going in, and that will serve us positively going forward, I hope."
Listen Up
The first episode is available now through Pinnguaq's website as well as through popular podcasting platforms such as Apple, Google and Spotify.
Those interested in following the journey of the Root & STEM podcast are encouraged to subscribe and follow Pinnguaq on Facebook, Instagram and Twitter to ensure they never miss an episode. Listeners are also encouraged to share their thoughts about the podcast with us via social media in the comments section or using the hashtag #RootandSTEMPod.
Those intrigued by the podcast can also subscribe to the organization's STEAM-focused newsletters, request print-copies of the Root & STEM magazine or view the contents of the publication online.