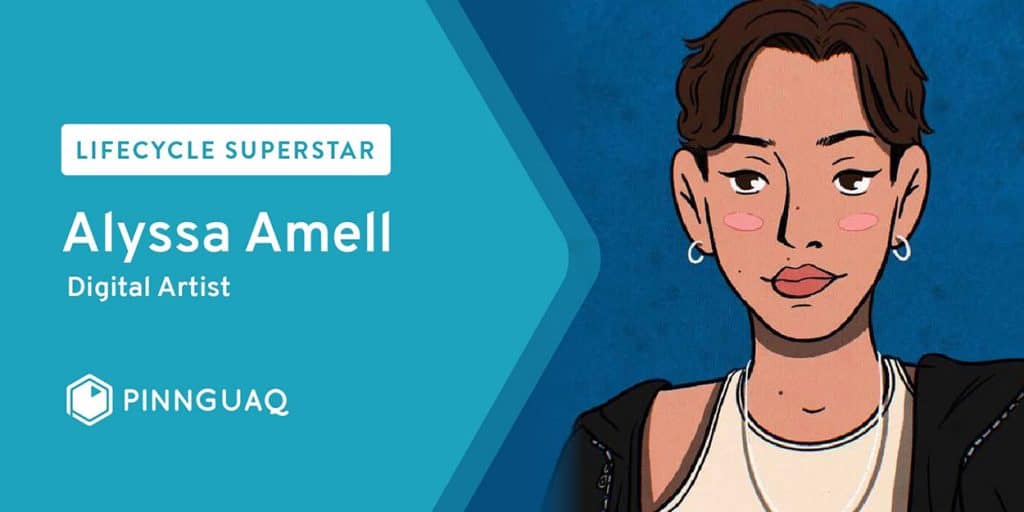 What is a Lifecycle Superstar? Pinnguaq's work is based on our Lifecycle model, and designed to engage learners at multiple stages in their personal growth and success. People connect with Pinnguaq in multiple ways, including as program participants, as Interns, and as staff creating projects and programs. They are Superstars, and we are excited to share their stories.
Alyssa Amell joined Pinnguaq right out of high school in 2018, as an Administrative Assistant, as well as lending her considerable artistic talents to our Production team. Pinnguaq is proud to support Alyssa's growth as an artist, helping with funding and time off through our Education Leave policy. As she works to graduate from the Graphic Design – Visual Communication program at Fleming College in Peterborough in August 2022, we look forward to her returning full-time to Pinnguaq to continue crafting fantastic visuals for games, apps, learning modules, and more!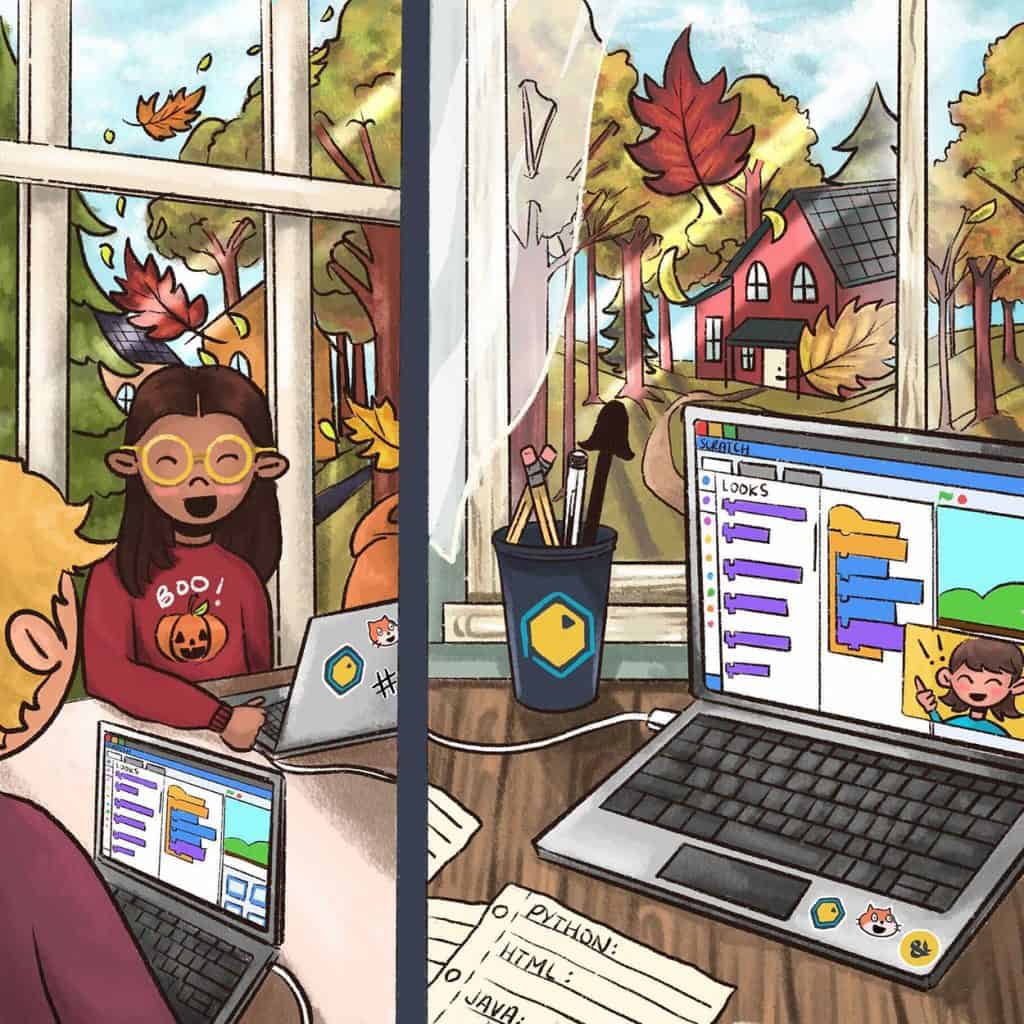 ---
How did you first connect with Pinnguaq?
I was first connected to Pinnguaq through VCCS Employment Services in Lindsay. The HR person who was helping me told me they were looking for someone for a summer of work, and they were always looking for Indigenous employees. Being Métis, I thought this was the perfect opportunity, and once I met everyone at the office I fell in love with Pinnguaq! Three months wasn't enough for me, so I asked to stay full time and I got the job.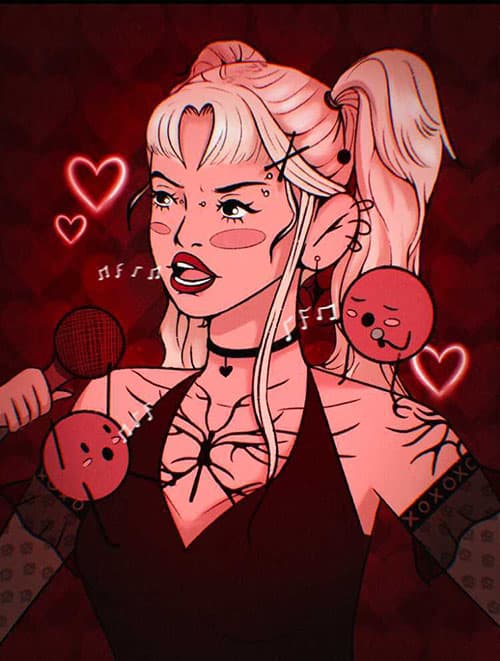 ---
What has been your favourite experience at Pinnguaq?
My favourite experience with Pinnguaq has been working with the Production team. I was so lucky to have met Ian & Brandon, who are two of the best artists I know. They taught me everything and really built that foundation of art. Pinnguaq supported me and my artistic talent, and after two years of employment I'm attending Fleming for Graphic Design and I love my program.