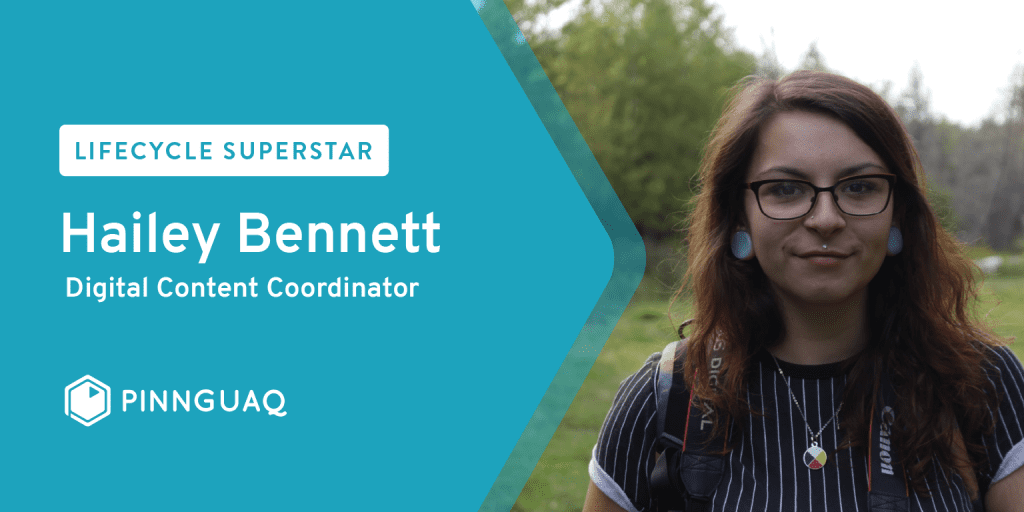 What is a Lifecycle Superstar? Pinnguaq's work is based on our Lifecycle model, and designed to engage learners at multiple stages in their personal growth and success. People connect with Pinnguaq in multiple ways, including as program participants, as Interns, and as staff creating projects and programs. They are Superstars, and we are excited to share their stories.
Hailey Bennett joined the Pinnguaq team fresh out of high school in 2017 as a Social Media intern. Utilizing Pinnguaq's Education Leave support, Hailey was studying Interactive Media Design at Durham College, and is currently studying Project Management Basics through the Project Management Institution. This has led to her current role as a Digital Content Coordinator with our Production Team. If you're reading anything on our website, including learning resources, upcoming events, and interesting community stories, Hailey had a hand in making sure it looked fantastic!
---
How did you first connect with Pinnguaq?
I first connected with Pinnguaq when they were looking for a social media intern. They had recently gone through VCCS Employment Services, and my friend knew an old coworker so she had passed along the information about the job to me. As hesitant as I was, I went for the dinner to discuss the ins and outs of being on set, the research and the prep work that goes into it. Within a week I was working as the social media intern for Pinnguaq.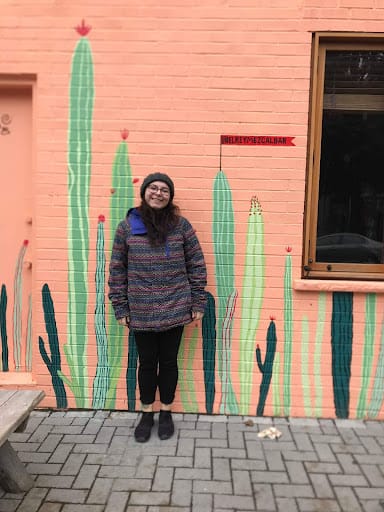 ---
What has been your favourite experience at Pinnguaq?
My favourite experience working for Pinnguaq is hard to pinpoint, there have been a couple! The first one that comes to mind is when I was asked to go to Winnipeg for a convention. I had never been on a plane before that. Getting to experience that right as I started was super cool—the plane and convention.
Another favourite of mine was when I was in the position to do quality assurance (QA) for all the games the BC team and Lindsay team had been working on, specifically Zeke's Peak. I got to challenge myself and some coworkers, all while working!
Also getting the opportunity to connect with my culture (through training and through school) has been a very special and favourite experience of mine.