10 Minutes
Pinnguaq and the Nunavut Literacy Council are proud to announce the release of Uqalimaarluk, available in the iOS App Store for iPad. Close to two years ago, the Nunavut Literacy Council approached us about developing an app that would promote literacy in the Inuktut language and allows people of any age to read, or have read to them, books in Inuktut.
The app is currently available for iPad, with testing ongoing for Android tablets and eventual releases for all major devices on both iOS and Android platforms. Side note: want to help us test the android version? Contact us!
The entire team put work into Uqalimaarluk, which means "Read to Me" in Inuktitut. Former staffer Arielle Grimes developed the early user interface work and helped put together the carousel style design for choosing books. Brandon Bunnie created the art for the main menu and our British Columbia team re-purposed and improved the technology from Singuistics to create word-by-word tracking for the app. Talia Metuq lead the input of the core data for the books into the app and as always with our team, Hailey Bennett is leading the hours of Q/A that continues to this day with our future builds.
The Literacy Council provided us with access to three books to start, including two translated books by Robert Munsch and an original kids' story by Jennifer Wilman. Nellie Kusugak recorded the narration with Chris Coleman in Iqaluit. We did test sessions in Rankin Inlet in the early parts of 2018 and made adjustments based on the feedback of the dozen-plus kids that helped us out with that process, and now are proud to share this creation with the public.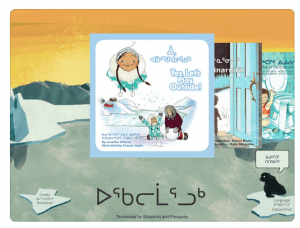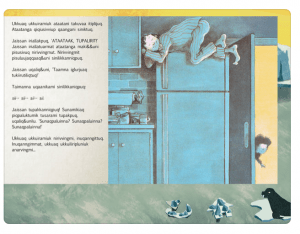 The app is available for free on the iOS store and will be released very soon for Android. Phone builds will follow after that. The idea is to allow kids to read, or to be read to. Allow your kids to explore the stories – perhaps this can become part of a new bedtime routine.
We have plans for a bunch of new books to be released over the next few months, coinciding with different platform releases. Expect a mix of original Inuktitut stories and some nursery rhymes and original songs. We are very honoured to have been invited to put to use the technology created for Singuistics again with the release of Uqalimaarluk and look forward to sharing further updates as we expand upon this initial offering.
---
You might also like