15 Minutes
The Pinnguaq Association has grown by leaps and bounds over the last few months. As I write this, we are continuing to hire and planning to grow until our newly acquired bookkeeper says we can't anymore. We've been very, very fortunate to be put in a position to grow, thanks to the support of both the Arctic Inspiration Prize and CanCode, as well as all our other smaller partners. We're grateful beyond grateful and wanted to take a minute to highlight the positions we've been able to create and the incredible people we've been able to bring on.
We've created a new about section of the website to highlight all of the staff that make our organization tick. 17 staff are now listed and two new staff have already been hired to start on July 1. Some highlights include the fact our staff consist of 58% who identify as women and 42% as male. 47% of our staff identify as Indigenous and we have been fortunate to be represented by Cree, Anisnabeg, Inuu, Inuit, and Mohawk nations. We have offices in Lindsay, Burnaby, and Iqaluit and additional people working out of Ottawa, Toronto, and Pangnirtung.
We've prioritized hiring a diverse staff that is bringing unique voices and balance to the work we are doing. Did I mention we are still hiring? Things are good and we endeavor to stay focused and grounded. We have been fortunate to hire some incredible people and I'd like to introduce you to some of the newest;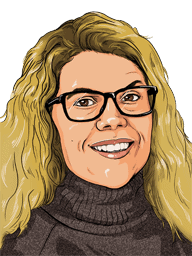 Jennie Cross
Curriculum Developer
We met Jennie initially working on the Sesqui program where she was helping put together the educational initiatives to go with the work we were doing. Jennie is the lead Curriculum Developer for te(a)ch. She provides holistic leadership for the design of each lesson in the program. Jennie is a graduate of OISE, University of Toronto, with a Masters of Education and has over 16 years developing education programmes and resources for organizations such as the Toronto International Film Festival and ArtsCan Circle. Jennie is making us so much better than we would otherwise be. She is bringing a level of professionalism and structure to our module development. Prepare for incredible things from our te(a)ch curriculum, as it is developed.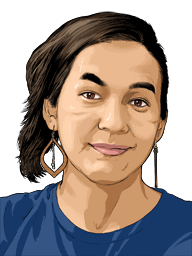 Michael Pewatualuk
Education Facilitator
Michael joined us this week, fresh off of graduating from the Nunavut Sivuniksavut (NS) program. He was a trainee in our NS training sessions we ran in an employment drive in Ottawa. A resident of Pond Inlet, Nunavut, Michael has completed two years of the Nunavut Sivuniksavut college program. He enjoys composing music and dabbles in many instruments including guitar, bass, drums, and piano. He will be attending Carleton University in the fall. Michael joins Pinnguaq as a te(a)ch Facilitator, delivering the joy of computer coding and game design to kids around Nunavut.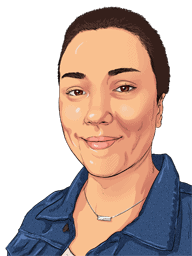 Alyssa Amell
Digital Artist
Alyssa joins our team as a resident of Lindsay, Ontario with Inuu heritage from Labrador. Alyssa is a Digital Artist at Pinnguaq. With 3D modeling, texturing, concept art, and animating skills she develops video games alongside the great artists at Pinnguaq. Alyssa also develops curriculum about 3D modeling and how to use freeware art programs. Her hobbies include watching and playing video games, creating art, and learning new skills.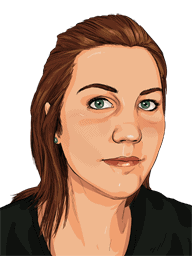 Leah Jackett
Software Developer
Leah is a Software Developer at Pinnguaq, supporting ongoing projects where necessary. She is a Durham College graduate with an advanced diploma in Game Development. She has worked on multiple software projects including two video game prototypes and one source engine game. She has extensive computer and software knowledge and is also talented in art. Ultimately she aspires to become a biologist with a focus in oceanography, conservation, and animal behaviour.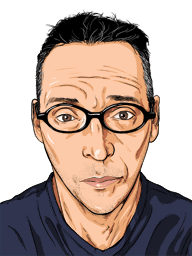 Trevor Hutchinson
Bookkeeper
Trevor is Pinnguaq's Bookkeeper and Financial Guru. He also works as the contributing editor and writer-at-large for The Lindsay Advocate, and currently acts as the Vice Chair for the Board of Directors of the Kawartha Lakes Food Source. He has previous experience as the Financial Manager of the Ontario Federation of Students and is the former Associate Publisher of This Magazine.
Did I mention we're still hiring?
---
You might also like