15 Minutes
This has been a busy week for Pinnguaq. In addition to being shortlisted for the Arctic Inspiration Prize for our te(a)ch program, we also brought on four additional staff to bring our grand total to nine! We'd like to take a few seconds to introduce you to our new recruits, as well as pay proper attention to a hire from four months ago that we never took the time to properly acknowledge previously.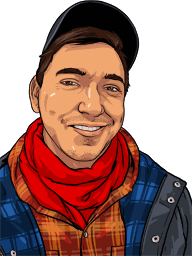 Brandon Bunnie
3D Artist
Brandon Bunnie joined our team in Toronto in July 2016 and has been a vital part of everything we've done since that moment. He is a 3D Modeler and the first full-time artist to join our team. He took the reigns on Food Fight, a game we premiered at TIFFxPOP 03, and has put some incredible work into Art Alive and Qalupalik, just to name a few. You can check out Brandon's website here, he's dope.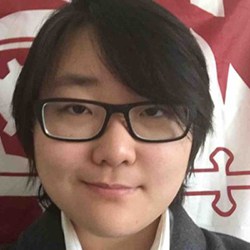 Max Ahn
Programmer
Max Ahn joins our team in Vancouver as a programmer from our allies at Lighthouse Labs. He is a member of the AMS Game Development Association (AGDA) out of UBC. Max worked as a writer and game designer and has been involved in projects including the recently Greenlit, The Puppet Master. He's just getting started with us but has taken over work on Art Alive and will be working on our VR tech projects as well.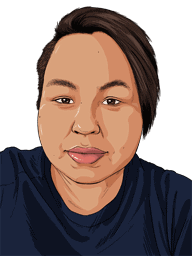 Talia Metuq
Curriculum Developer
We've been fortunate to be able to hire two positions in Nunavut this past week, bringing two former Code Club (now te(a)ch) students in as full-time representatives of The Pinnguaq Association. Talia Metuq will work out of Pangnirtung and Jamie Okatsiaq will work out of Arviat. We're extremely pleased to have them join our team and love the fact we're able to bring former students of our education initiative into the fold. It will bring vital Inuit voices to the table and their skills and insight will help Pinnguaq craft a better product.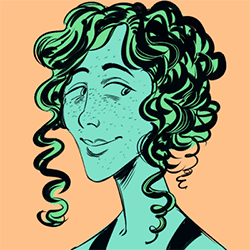 Arielle Grimes
Game Developer
Arielle Grimes joins our team in Toronto and comes with an impressive resume. She is a game developer and audio designer who has operated mostly independently for the last few years. Her portfolio is impressive and she's already been a valuable asset to the team. Arielle takes the role of Interactive Experience Developer and we're glad to have her on the team.
Julie Alivaktuk
Social Media Outreach
As of the day of this blog posting, November 4, we are super happy to announce we're also welcoming Julie Alivaktuk to our Pangnirtung, Nunavut team. Julie will head our social media outreach in both English and Inuktitut. Julie is the mother of two beautiful kids (who also happen to be Nyla's nephews) and has connections to nearly all of us going way back. She's an accomplished film maker, activist, fashion designer, and parent. She is adept at hashtagging things for maximum exposure and knows what those damn kids like these days with their social media and the "at" symbols and all that. Super stoked to have her on board.
---
You might also like