10 Minutes
In December 2019, we hosted our very first Beading Workshop at the Lindsay Makerspace! The workshop was designed for participants to create their own beaded designs from drawings then making them into beautiful bead work on various materials. Courtney and Stef from our Delivery Team, with assistance from the Makerspace team, lead the workshop to an all-women class of 14 participants from Lindsay, Curve Lake First Nations and Woodstock.
Working with a diverse group of participants, it was important for us to establish two things before starting. For Non-Indigenous participants, it was important to ask what they felt their roles were as "allies", what it looked like when connecting with Indigenous communities and learning about traditional art forms. For Indigenous participants, it was important to represent how beading helps reconnect communities. How it aids in culture resurgence, reclaiming identities, and how it contributes to personal and community healing.
Courtney and Stefanie educated participants on a few different Indigenous beading techniques and the history of beading. A few different techniques that were introduced included the two bead back stitch, the one and two-needle stitch, and the three bead picot edging/backing techniques. Back stitches are a hand sewing stitch used when the stitches will not show on the top side of your project, which is important in beading. The day was spent as a group helping each other learn the techniques and giving tips to one another throughout the lesson.
Beading was first used by Indigenous peoples to create a variety of things including jewelry, dolls, and breastplates. Not only that, but it was also used to create intricate designs with small beads to create moccasins and clothing. There are many opportunities for design creation. Artists can create beautiful patterns and styles for their liking. However, there are distinct styles and patterns of beadwork that have been passed down through generations. These styles and patterns tell the stories of the Indigenous people. Before the beads we have today, they were historically made out of things found in nature such as shell, bone, pearl, and stone.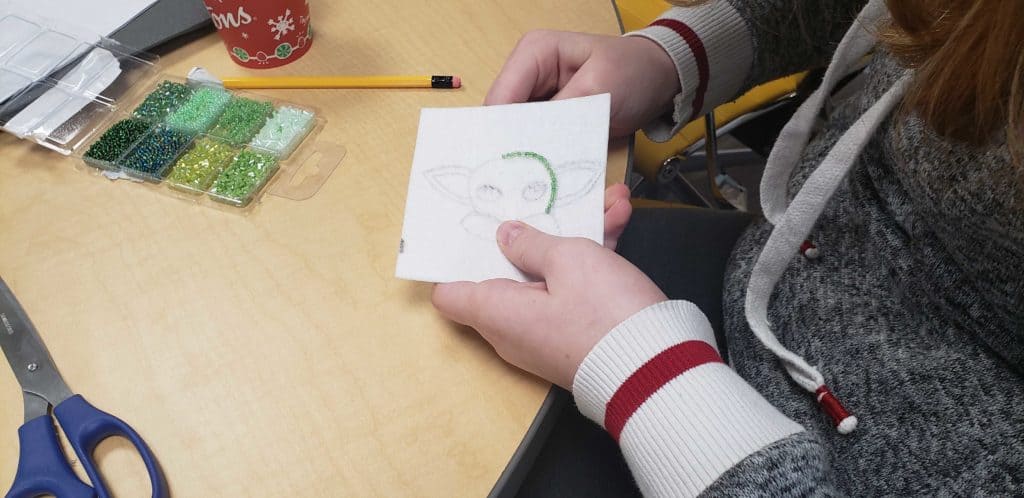 The group discussed many important topics about this history and the current use of beading. One discussion focused on the importance of beading to Indigenous culture and how bead work contributes to the reclamation of identity. It was recognized that beading provides a therapeutic element to the healing of inter-generational trauma as a result of colonization in the 21st century.
Participants had a positive and informative experience and requested further workshops in the future, specifically to learn more on edging/backing techniques.
The Lindsay Makerspace is used as a place for people to explore, make, create, think, play, share, learn, unlearn, hack, and discuss digital technology. Focusing on STEAM, Pinnguaq strives to provide access to our space, educational workshops, tools, and implement resources in the Makerspace for everyone to use.
---
You might also like