40 Minutes

Over the next week, in advance of the event, we will take a brief look at some of the games being showcased, all on this page. Check back regularly for updates!
July 30, 2015 at Gamme Space in Toronto, Ontario we are co-presenting an event called An Evening To Celebrate Indigenous Games and Comics. It will run from 7 to 9 p.m. and do exactly what the title suggests – create a space to celebrate the work of Indigenous game makers, games and comic books (held in the evening). Games with Indigenous themes, team members, or that celebrate the richness of Indigenous cultures around the world are welcome. This is a part of the Planet IndigenUS festival being held across Toronto. This will also be the official launch party of Moonshot, a collection of Indigenous comics put out by AH Comics.
---
Game 11: Lovers In A Dangerous Spacetime
Take control of a massive neon battleship in this one or two-player couch co-op action game. Deep space is a dangerous place, but you don't have to face it alone! Asteroid Base is a Toronto-based indie game making studio that formed in 2011 in Toronto's game jam scene. To date they have released one game, Shuriken Skies, and are currently working on Lovers in a Dangerous Spacetime.
---
Game 10: Aeroplane (Art Alive)
Aeroplane is a 1976 print from Cape Dorset Artist Pudlo Pudlat. It showcases Pudlo's fascination with mechanical transportation and was featured on a Canadian Postage Stamp. In 2015, in collaboration with Mobilizing Inuit Cultural Heritage and the McMichael Gallery of Canadian Art, Pinnguaq created an interactive exhibit around Aeroplane called Art Alive. The player is brought deeper into the intension behind the print in a fun and interactive little game that explores Pudlo's inspiration and talent.
---
Game 9: Manidoonsug: Little Spirits
Manidoonsug is about helping people remember the way of life inherited by those who lived in this land for thousands of years. Most people have forgotten about this way of life, and it hasn't taken long for the Earth to become polluted, suffocating in the cloud of the modern industry and becoming increasingly ill in the time since. In consultation with Mississauga New Credit and other primarily Annishinabe groups around the GTA, we have worked to create an interactive world which players experience through the lens of traditional Ojibwe people. As the circle of life persists, it can be seen that the illnesses present in the world at large also exist within ourselves as people. Players will help to keep their virtual, self-governing band members existing in harmony with the living world around them by helping them decide what they need from the environment to live full, sustainable lives in respect of our collective existence as a whole. Even the littlest of spirits do their part to make our life the gift it is.
---
Game 8: Brokenhead Bingo
Brokenhead Bingo was created in 5 days and submitted it to the app store on the Brokenhead Ojibway First Nation in Manitoba. Ogoki Learning Systems Inc helps train First Nations and Native American Tribes how to create language and game apps. They do this to introduce new skills to the First Nation and improve computer and programming skills. The training had about 8 attendees helping in various capacities to create this amazing game. They had no experience in game development but quickly learned the ropes and created an amazing iPhone game!
iOS App Store Download – Interviews on Making Of – Ogoki Learning Systems
---
Game 7: Flappy Witch Bird
Developed through the Arviat Code Club sessions hosted by Pinnguaq in February 2015. Jamie Okatsiak is a leader and a trainer for the Code Club sessions that still run to this day in Arviat. He teaches kids from across Arviat the fundamentals of programming and introduces the importance of games to Nunavummiut. Jamie was the first trained "Trainer" from the Code Club sessions in Nunavut and this was the first completely independent game he created.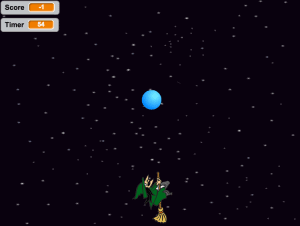 Arviat Code Club Games – Arviat Wellness Center Code Club (Facebook)
---
Game 6: Ienién:te and the Peacemaker's Wampum
Participants of the Skins 4.0 workshop at Concordia University from May 27th until June 14th, 2013 created this game. Ienién:te and the Peacemaker's Wampum opens with our heroine, Ienién:te (yeh-YAWN-day), returning home from university with her brand new Archeology degree, where she is visited by a bear spirit in a dream. The spirit tells her of evil wrongdoings nearby which only she can set right. Using a combination of the school smarts she brings home from university and the traditional knowledge that she learns from her grandmother in the game, Ienién:te avoids security guards and solves increasingly difficult puzzles to reach an ancient sacred and powerful artifact–the Peacemaker's original wampum. The wampum was stolen by her evil archaeology professor, who is using its power to fuel his own immortality. Only by rediscovering her culture and returning the artifacts can she foil his aspirations of world domination and protect all worlds from the powerful, ancient evils he had carelessly unleashed.
Facebook – Video Walkthrough of Game
---
Game 5: Skahiòn:hati: Rise of the Kanien'kehá:ka Legends
Participants of the previous Skins workshops wanted to continue developing their games, so we collectively decided to merge the stories. The result was this four-level game in which we meet Skahiòn:hati as a brash youth, itching to get out of his village. He is sent on a mission to fight the fearsome Stone Giant. Later, as a seasoned hunter, he must overcome the zombie-like Tree People before he can use the information from an elder's story to beat the terrifying Flying Head. Skins 3.0 took place from March 2012 to July 2012 at Concordia University in Montreal. The collective was composed of Mohawks of Kahnawa:ke.
Facebook – Video Walkthrough of Game
---
Game 4: The Adventures of Skahiòn:hati: Legend of Stone Giant
Drawing on old stories from the Mohawk community of Kahnawa:ke, this game introduces us to Skahion:hati, a boastful young man who lives in a pre-contact Iroquois village that comes under threat by the legendary Stone Giant. Skins 2.0 Skins Summer Institute took place over 14 intensive days, from July 16 – 29, 2011, at Concordia University in Montreal. Using the Unity game engine, a team of Mohawk participants completed one level of this adventure.
Facebook – Video Walkthrough of Game
---
Game 3: Otsì:! Rise of the Kanien'kehá:ka Legend
Otsì:! Rise of the Kanien'kehá:ka Legends draws on several tales from the Mohawk community of Kahnawa:ke, creating a narrative about an Iroquois hunter on a mission to stop the dreadful Flying Head from destroying his village. A range of mentors and experts in Iroquois culture guided the teenagers in translating the oral tradition into a video game.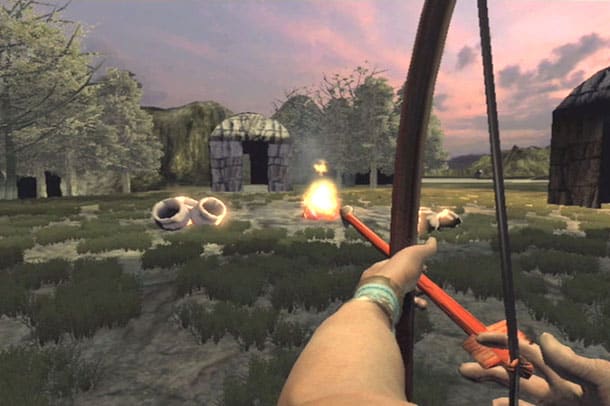 ---
Game 2: We Sing For Healing
We Sing for Healing is a musical text adventure game made from a place where Google Maps can't zoom in and Skype doesn't load, using Dreamweaver and Adobe Photoshop with SoundCloud tracks by Exquisite Ghost. It is a statement on the digital divide, a subtle weaving of traditional teachings, and a reflection on how the meaning is in the meaning you make, recognizing that the player makes the meaning.
Website – Exquisite Ghost (Soundtrack)
---
Game 1: Gravity Ghost
Developed by Erin Robinson Swink, Gravity Ghost tells the story of Iona, a 12-year-old ghost girl, as she searches the galaxy for her lost friend the ghost fox. Along the way you learn about her struggles with growing up, as well as the friendships she forms on the small island where her family lives. Iona comes from a family of lighthouse keepers, and though it is never explicitly mentioned in the game, they are Sami immigrants to the United States. Gravity Ghost was developed by a small team including Renee Nejo, who is Native American. The team aspired to make a peaceful game with universal themes of love, family, and loss.
---
You might also like