Ready, set, create. A new course being offered by Pinnguaq is teaching participants how to design their own games, from scratch.
Intro to Scratch is a set of lessons designed to help beginners get up and running using Scratch, a free online community where users can create their own interactive stories, games, and animations. From learning how to open an account to sharing their finished game, this Pinnguaq course takes participants through the process start to finish, giving them the fundamental skills needed to excel in game development.
"Pinnguaq recognizes that many educators are learning to code right alongside their students. Our hope is that this introduction to Scratch course will be a great starting place for all of those new to coding," says Jennie Cross, Director of Education for Pinnguaq.
"The tutorials provide simple video walkthroughs to follow along with and are designed for the learner who has never used Scratch before. A teacher could use this in their classroom as an opportunity to teach computer coding, or an individual learner could use this independently."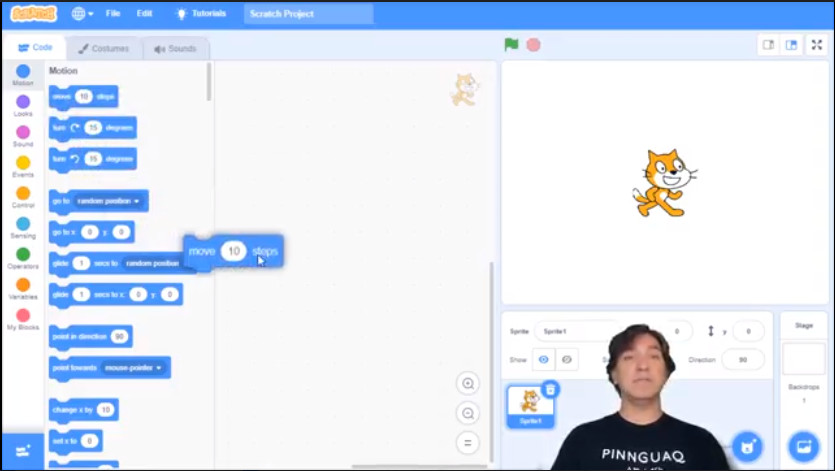 Curriculum Overview
The Intro to Scratch curriculum was designed to familiarize a new user of Scratch with an introduction to the Scratch environment. The team starts by going over some basic user interface navigation and how to open an account/save your work on the platform. We cover some basic terminology and function of code blocks, sprites and backgrounds.
Once through the introductory parts we start to actually build out some interactive code to create a personalized game, which can then be shared in a virtual gallery space provided by Scratch.
Each lesson includes a recap from the previous lesson, an introduction to the Scratch working environment and tools, short videos demonstrating tasks being completed and an opportunity for learners to explore and try for themselves.
A Play Approach
Intro to Scratch is designed with a 'play' approach where students engage in formal learning through creative, fun and silly approaches. This allows students to be open to trying something new that otherwise may seem scary or challenging.
Educators will find the program's basic drag-and-drop coding language makes this the perfect opportunity to apply a play approach as it sets learners up for success to create animated stories, interactive games, simulations and beautiful artwork.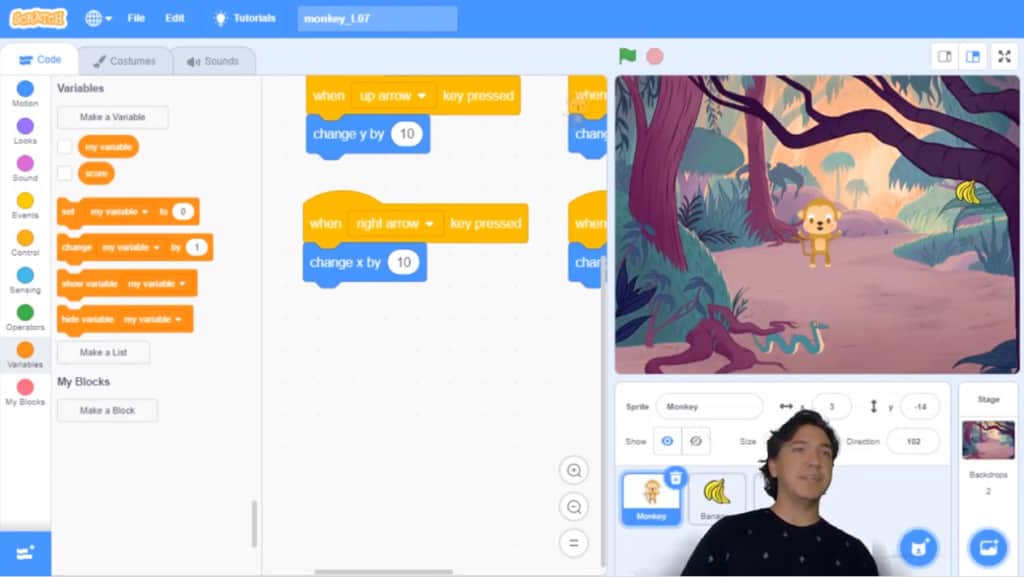 Using Scratch
Scratch introduces learners to basic coding concepts while developing their computer skills and bringing their own ideas to life. In this course, our team introduces the basics of Scratch to help learners with the foundational skills needed to start their Scratch journeys.
This program makes it easy for learners who are just starting out by organizing the types of code into categories: motion, looks, sound, events, controls, sensing, operators and variables. These code blocks are then pieced together like a jigsaw puzzle before participants test their code and debug any problems, a great learning experience in itself.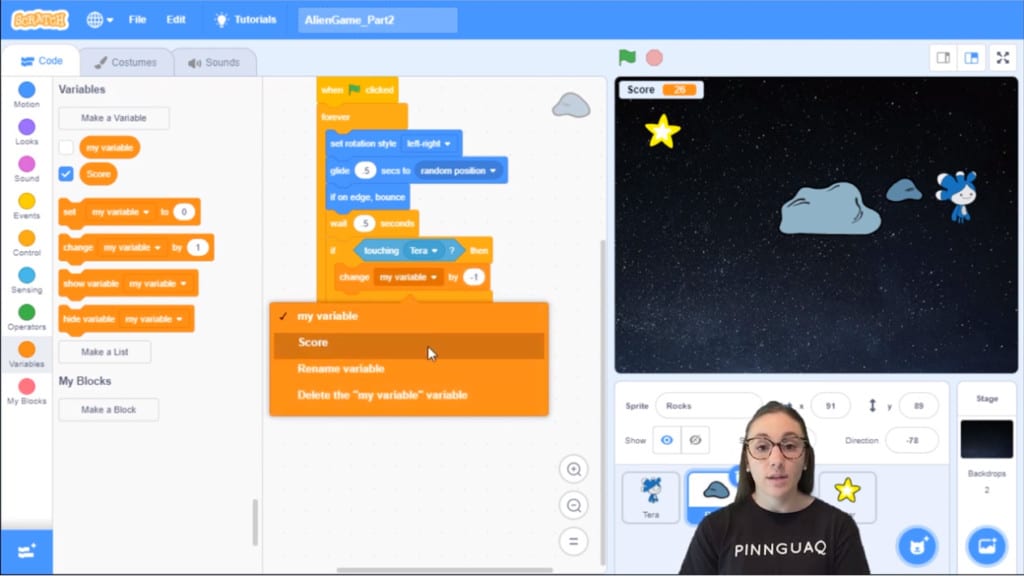 Benefits to Participants
Learners who participate in this Intro to Scratch course, an open course on the Pinnguaq Learning Space welcome for anyone to try for free, will have the chance to work on the same game but produce different versions to make it their own.
Not only do participants have the chance to learn Scratch, the course is a fun way to introduce computers and programming to anyone from young children to grown adults looking to add to their skillset.
The course helps new coders and educators get started in Scratch in a fun, interactive, step-by-step guide. It helps people become creators instead of just consumers. It also helps educators encourage students or youth to take action in becoming a creator by allowing them to develop basic knowledge of coding with Scratch.
Share Your Success
Now that you've learned all about our Intro to Scratch course, we'd love it if you signed up — it's free — and gave it a try. Acquaint yourself with the program, create something magical and share it with the world, including us.
At Pinnguaq, we use science, technology, engineering, arts and math to promote storytelling, health, wellness and growth within rural and remote communities. We want to embrace diversity and create opportunities to empower all people and if this Intro to Scratch course did that for you, it would mean so much if you could let us know.
You can also share a link to your Scratch creation with us on social media. Just search Pinnguaq on Facebook, Twitter, Instagram or LinkedIn.