10 Minutes
Qalupalik was one of the ideas that started this company. The idea that Inuit mythology was a fantastic untapped resource in mainstream consciousness and anything we could do to help bring that to the attention of the world was worth our effort. It started with consultation in Pangnirtung with people who knew the myth and could get us started.
Our big break came with art from Jonathan Wright of Iqaluit, one of the best artists I've ever had the chance to work with. His work helped bring attention to the idea and got us in the door with some incredible companies including Bandai Namco, Square Enix, and other bigwigs who were attracted to the imagery and were willing to listen to the pitch.
As we outlined in our October 2016 update, it quickly became apparent that this project was bigger than we were. We risked falling into the same trap that kills so many indie companies of taking on a project that is too big for our team size. As a team of three at the time, it needed to be taken slow. Now as we grow, our focus continues to be increasingly on the te(a)ch program and sharing the joy of working in tech with Nunavummiut.
---
Reflecting Back
Te(a)ch, combined with the pause in where Qalupalik is at this time, has also given us time to reflect on the way we're developing the game and what that means to us and the communities who are entrusting us with their myths.
In short, we're not comfortable with how Qalupalik has been proceeding. As slow and underfunded as it has been, it has also meant we've moved away from a process of constant consultation with communities and into a "nose to the ground" development cycle that is hurting the game. The mechanics we have developed are increasingly too "video gamey" and as we scope out the game it's clear we need to return to the drawing board with our partners who brought us here in the first place.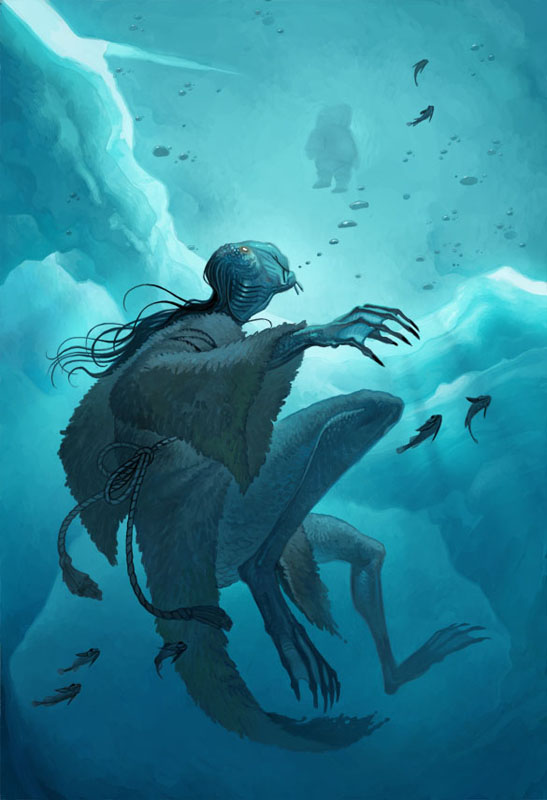 The future of Qalupalik's development will go back to what it was at the start. Collaborative and led by people who've known the myth since birth. We're in no rush to get this done as it's better to be done right. We'll keep you posted.
---
You might also like