15 Minutes
We have not shared a lot about Qalupalik in quite a while, and with GDC running this week, we wanted to share how we came about the creation of our main character for Qalupalik. The character is, at this point, unnamed – though internally we're calling him Ani (brother).
Our hope is that we'll be able to create both a female and male playable character, assuming the sky high costs of figuring out how to create female characters in games comes down. However, in the early stages we did design versions of both the male and the female.
---
Concept Art: Man and Woman
It all starts with concept art, and our concept artist, Jonathan Wright is among the best. From Iqaluit, Nunavut, Jonathan put together these two images for our two main characters. Qalupalik is set in modern day Nunavut and it is important that our lead character looks authentic to the Nunavummiut we work with on a daily basis.
In preparing the demo for GDC we had to pick one character to focus on and ultimately we went with the male. His style of dress combines both traditional and modern. A theme of Qalupalik is the idea of having a "foot in both worlds." Nunavut is a ripe place for seeing this in action. Inuit tradition still features prominently in the day to day lives of Nunavummiut while at the same time access to television, the internet and other "western" creations are adapted and combined to create a unique style.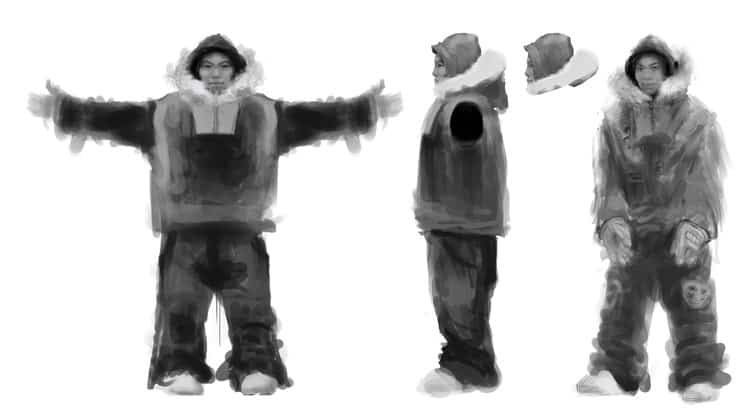 As the character grew, we debated his style. We were conscious of moving away from the 100% traditional look of Never Alone to ensure there was no confusion between the two games… (well, more confusion then there has already been).
Authentic Nunavut
Walk into any Nunavut community and find a male age 16-20, you'll be looking at some of the influence on our main character. The baseball cap under a hoodie, the work gloves (likely borrowed from a family member who is a carver or works in construction), the seal skin jacket (homemade), with the store bought snowpants. Running shoes instead of boots. A version of our character lives in every Nunavut community.
We set out with not only this game but with the company as a whole to represent what Nunavut looks like now, and it is embodied entirely in our main character.
We had some brief debates around what sort of clothes the character would wear and ultimately leaned on the advice of Jonathan's wife, and Iqaluit filmmaker, Alethea Arnaquq-Baril. Towards the end my policy towards development just because "just do what Alethea says."
The designs were then passed off to the Michigan studio, Underbite, and despite having never set foot in an Inuit community in their lives they brought our character to life better than we could have ever hoped.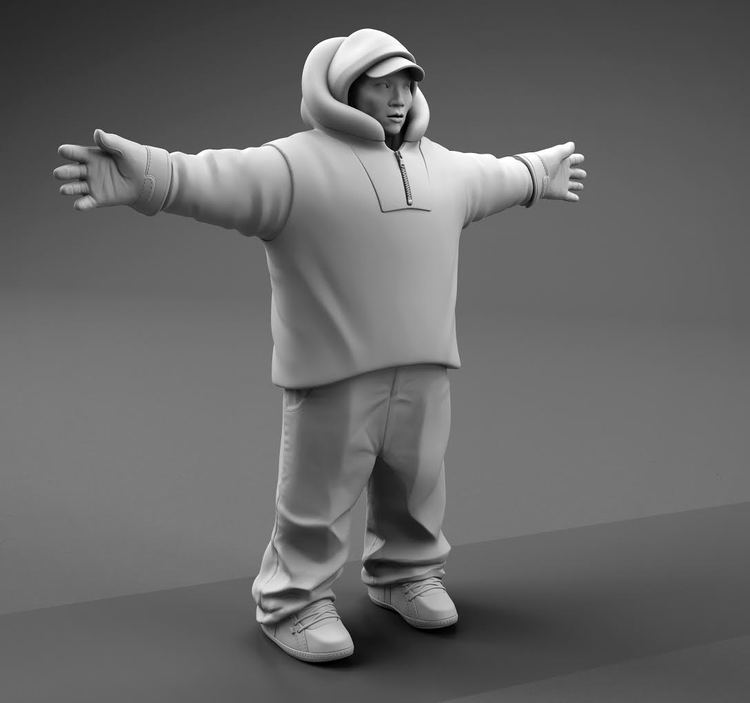 He is now living and breathing (and jumping) in Qalupalik and truly represents what we see as modern Nunavut, and a modern Inuk in a video game.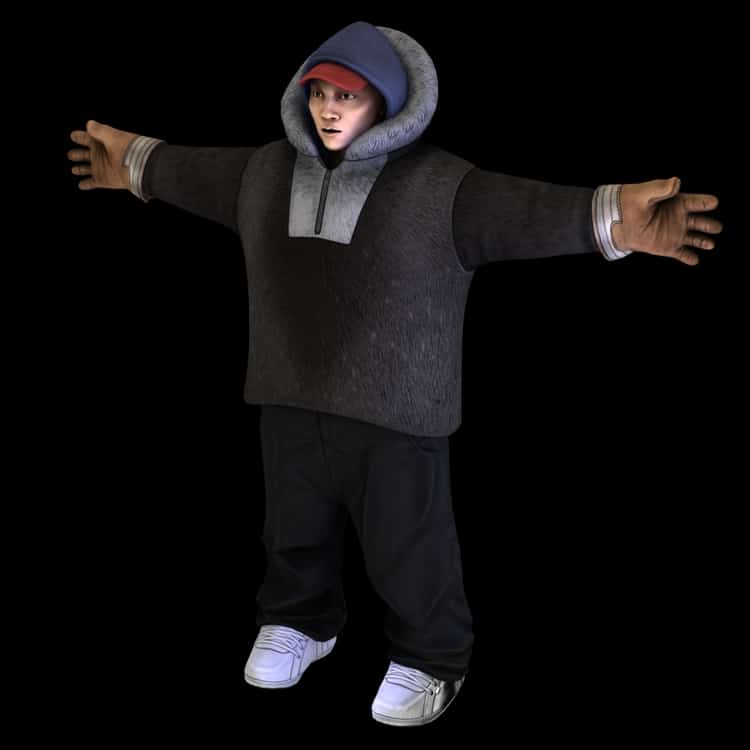 ---
You might also like