10 Minutes
---
Pinnguaq is Growing!
2017 was a year of growth for The Pinnguaq Association. Much like we did last year, we wanted to share the current status of our employment base, introduce some new staff and project what we are looking forward to in 2018.
This time last year we had 10 staff employed between both Pinnguaq Association and Many Hats. Seven staff were directly employed by the Pinnguaq Association and three by the British Columbia-based Many Hats. Many of those staff were interns. Some who went on to other companies, some who went back to school and others who have remained on as full-time employees.
---
Where is Everyone?
The Pinnguaq Association is moving nearly all of its attention to the te(a)ch program with many exciting announcements coming up. In the meantime, let's look at the stats. The Pinnguaq Association currently employs a total of 11 full-time staff members with at least an additional six staff being hired over the next four months.
Of our full-time staff currently, seven work in Lindsay, two in Toronto, two in Nunavut (Iqaluit and Pangnirtung respectively) and one is in British Columbia. 2017 saw us open up official office space in Lindsay, Ontario, Iqaluit, Nunavut and Burnaby, British Columbia. We've explored some of the challenges of that task in previous posts. Our employee force is made of 12 people total. Six identify as women and six as men.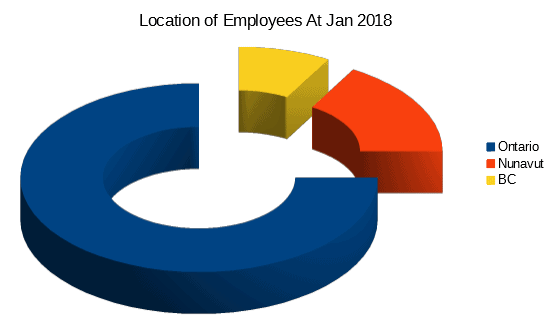 The Pinnguaq Association is a not-for-profit federal incorporated company with a board of directors currently made up of Ryan Oliver (Lindsay, Ontario), Laura Arngna'naaq (Yellowknife, Northwest Territories) and Nicolas Polito (Iqaluit, Nunavut). We would invite everyone and anyone who is interested to explore our annual reports from previous years on our Stories page. Tomorrow we will share some of the new staff, their bios and let you get to know who it is we are and where we are heading.
---
You might also like