Have fun and improve your typing skills by playing Iqalliarluk – ᐃᖃᓪᓕᐊᕐᓗᒃ, a new game developed by Ilitaqsiniq – Nunavut Literacy Council and Pinnguaq!
ᖁᕕᐊᓱᒋᑦ ᐊᒻᒪ ᐊᔪᕈᓐᓂᒃᑲᓐᓂᕆᐊᕐᓗᑎᑦ ᓇᕿᑦᑕᐅᑎᓂᑦ ᐱᓐᖑᐊᕐᓗᑎᑦ ᐅᒥᖓ ᐃᖃᓪᓕᐊᕐᓗᒃ, ᓄᑕᖅ ᐱᓐᖑᐊᒐᒃᓴᖅ ᓴᖅᑭᑕᐅᔪᖅ ᐅᑯᓄᖓ ᐃᓕᑕᖅᓯᓂᖅ − ᓄᓇᕗᒻᒥᑦ ᐅᖃᐅᓯᓕᕆᔨᓄᑦ ᑲᑎᒪᔨᑦ ᐊᒻᒪ ᐱᓐᖑᐊᖅ ᑲᑐᔾᔨᖃᑎᒋᑦ!
Learn new words and practice typing with Inuktitut words and phrases, in both syllabics and the Latin alphabet.
ᓄᑕᓂᑦ ᐅᖃᐅᓯᕐᓂᑦ ᐃᓕᑦᑎᓗᑎᑦ ᐊᒻᒪ ᐊᔪᕈᓐᓂᖅᓴᓗᑎᑦ ᓇᕿᑦᑕᐃᓂᕐᒥᑦ ᖃᕆᓴᐅᔭᒃᑯᑦ ᐃᓄᒃᑎᑐᑦ ᐊᒻᒪ ᐅᖃᐅᓯᕐᓂᑦ, ᖃᓂᐅᔭᖅᐸᐃᑎᑐᑦ ᐊᒻᒪ ᖃᓕᐅᔭᖅᐸᐃᑎᑐᑦ.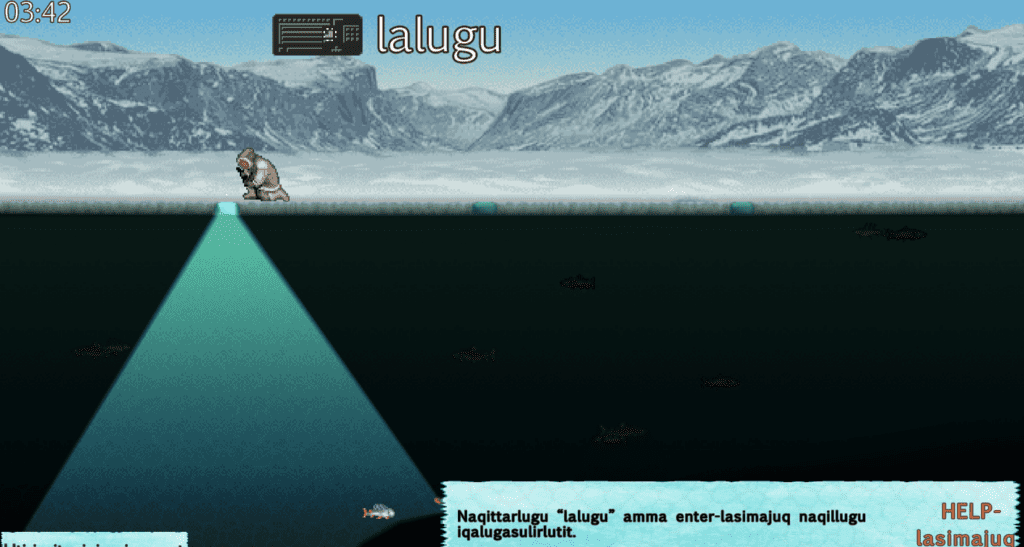 ---
You Might Also Like