Digital Skills for Youth (DS4Y) is a federal internship program that helps underemployed young people gain digital skills and meaningful work experience to help them reach their full potential in the new digital economy.
Pinnguaq is proud to have been chosen as a delivery partner by the Department of Innovation, Science and Economic Development Canada (ISED). As a partner, we have already facilitated 39 internships with 18 host organizations. Of these interns, nearly 77% were young women and almost 72% were Indigenous.
We continue to seek out small- and medium-sized businesses and non-profit organizations, who can receive $22,000 to cover wages and training for each youth intern between the ages of 15-30. These youth interns bring digital and specialized skills to help grow and promote businesses.
Interested in learning more about Digital Skills for Youth? Reach out to us at ds4y@pinnguaq.com.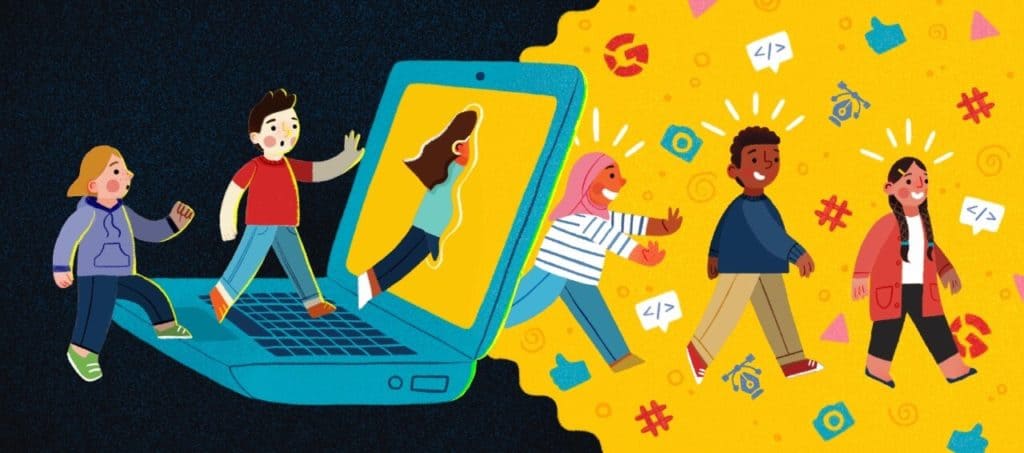 DS4Y Resources
Employer Application Forms
Additional Employer Guidelines and Forms
Participant Forms
All completed applications, for employers and participants, should be sent to ds4y@pinnguaq.com.
More Information
The complete User Guide is available in English and French.
For more information, please contact the DS4Y Team at ds4y@pinnguaq.com or (343)-551-7444.