Microsoft PowerPoint is a program that allows you to create incredible presentations.
There are many templates and backgrounds to choose from to make it faster to create impressive presentations. You can also create screen presentations that automatically advance from screen to screen in your presentation (slide show), allowing you to choose special effects and sound to work with your presentation.
When you start PowerPoint, you are brought to the start-up screen.
Select Blank Presentation to start a new slideshow.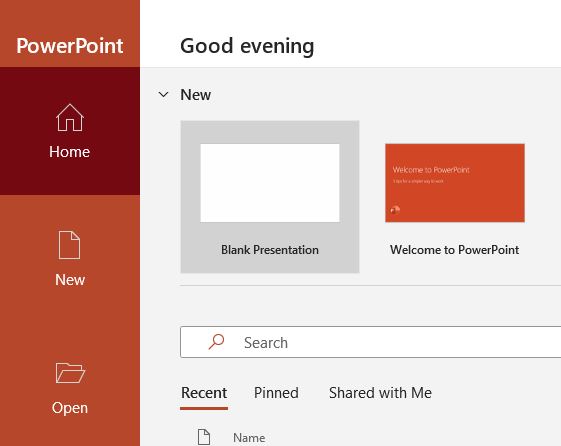 A new slide appears in the Slide Pane area using Title Slide layout.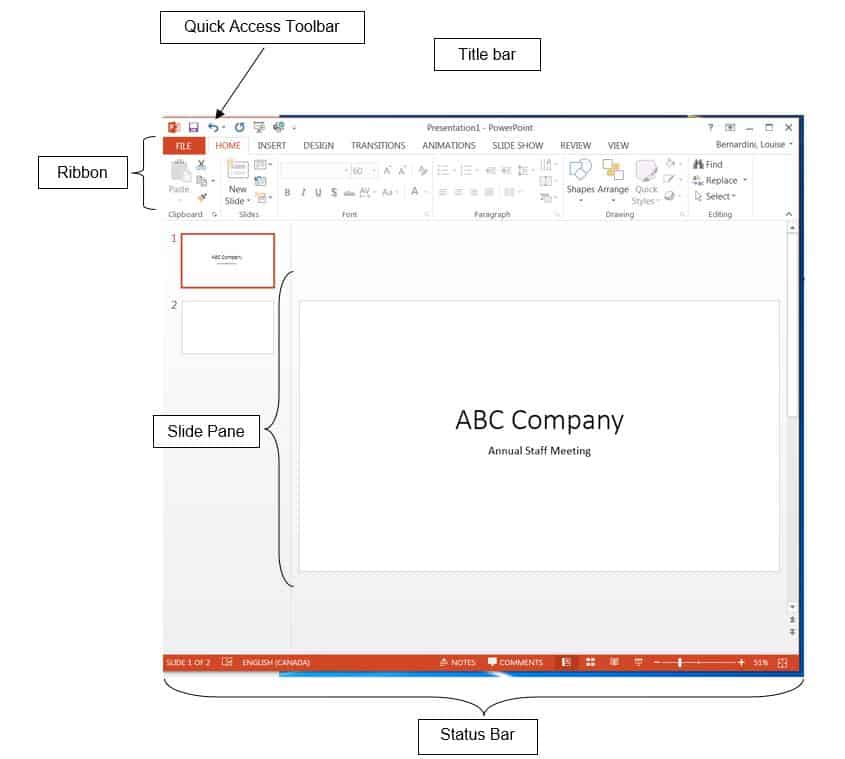 ---
Slide Pane
The slide pane is the main working area for your PowerPoint presentation.
---
Status Bar
The Status Bar appears at the bottom of the screen. On the lower right portion of the screen is the Zoom Slider, which allows you to adjust the appearance of the slide size, and the Zoom Level, which displays the zoom magnification level.

The Status Bar also contains the number of slides, spell check, current language being used for spelling, show/hide notes and shortcuts to change the view.