Saving a Document
Documents should be saved often to reduce the risk of losing your files.
Save Button on the Quick Access Toolbar

If you are saving a document for the first time, click the Save button on the Quick Access Toolbar, and the Save this file dialog box will appear. Enter the file name and choose a file location. Click Save when you are done.
If you have already saved and named the document, simply click the Save button. This will save the document using the same name and location.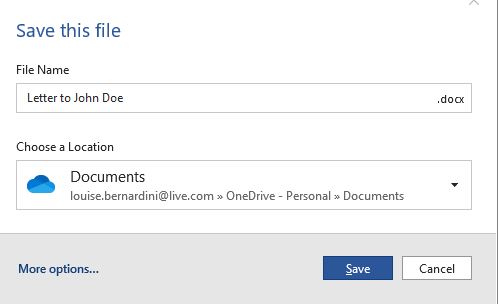 ---
Save As Command: Saving a Document for the First Time
Click the File Tab from the Ribbon
Choose Save As
Select the location and enter the filename or choose Browse to access the Save As dialog box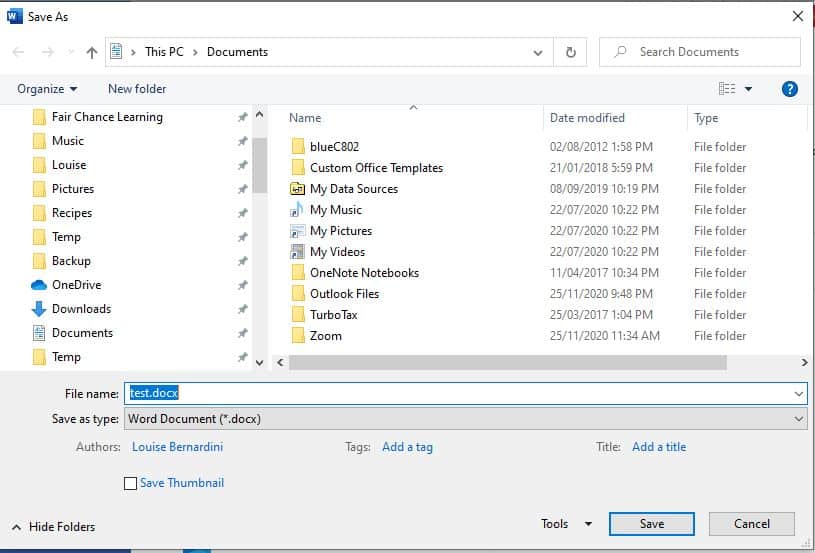 If you choose Browse, the Save As dialog box will appear.
Select the location
Change the File Name if necessary
Change the file type/save as type, if necessary
Click the Save button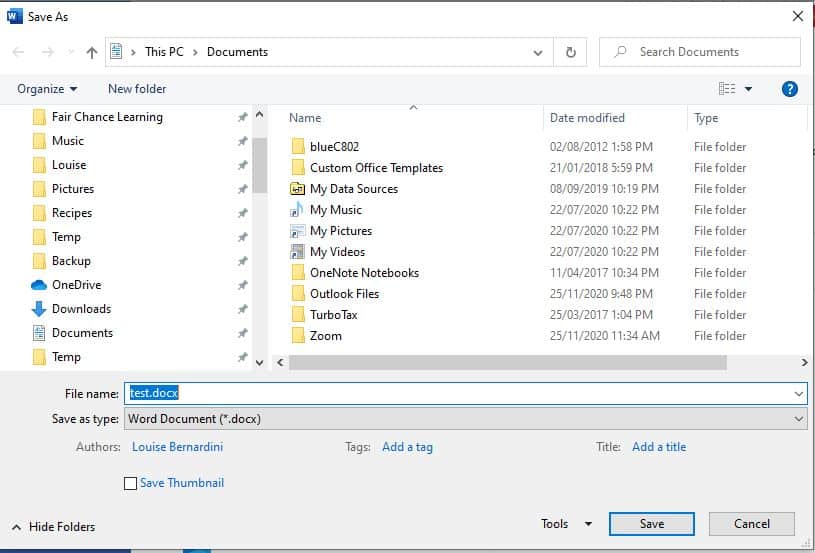 ---
Closing a Document
When you have finished working with a document you should close the file – just like filing away a document into a drawer. If you have not already saved changes to the document before choosing the Close command, Word will prompt you with a dialog box asking you if you wish to save changes.
From the File Tab, choose the Close command.  You can also click the X at the far right of the title bar; however, if you only have one Word document open, clicking this X will also exit you from Word.
Now you can test your knowledge in this MS document simulation.  Practice starting, creating, saving and closing a new document. Click start to try.
Powered by elearningfreak.com