Microsoft Word is a powerful program that allows you to perform Word Processing as well as Desktop Publishing while incorporating spreadsheets, graphics and much more.
One way to start Word is by using the Windows start button.
From the Windows 10 desktop screen, click the Start button
Scroll down until you see Word
Click the Word icon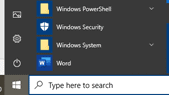 From the Word Startup screen choose Blank document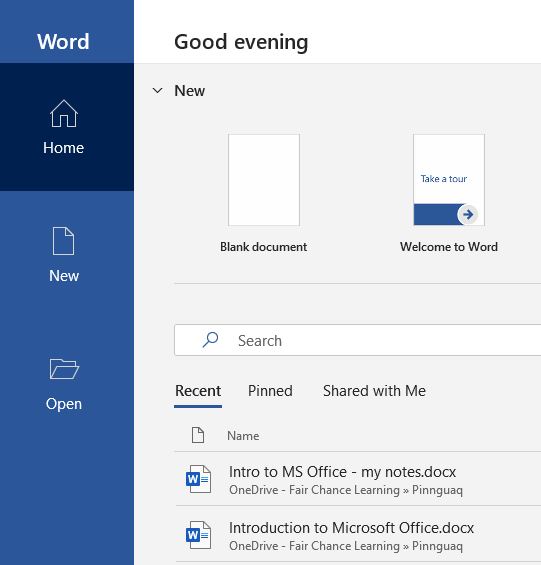 You will be brought to a new document screen.