15 Minutes
In an effort for transparency, we will make available some information and stats on our own work, methodology, hiring, and practice over the last year. Part of what provided us with the insight and mentorship necessary to get to where we are today is how open other gaming / tech companies are with their data and this is our small attempt to do the same to tell you what has worked for us, what hasn't, and what we can expect for 2017.
To start it off, we want to start with our staff and hiring practices for 2016. Specifically with a focus on diversity and creating a staff base that reflects the communities we serve.
Going in to 2016 we had four staff – Ryan Oliver, Michael and Evan Despault, and Nyla Innuksuk. All owners, all working the jobs of about 15 people each. Standard startup stuff. Some successes, some well-timed employment and internship grants throughout 2016 has allowed us to hire more and set us on a footing that has allowed genuine and what we hope is sustainable growth.
Some quick stats as of the time of writing.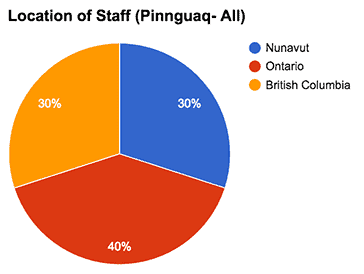 We currently employ 10 people in five different communities. Lindsay, Ontario (1), Toronto, Ontario (3), Pangnirtung, Nunavut (2), Arviat, Nunavut (1), and Vancouver, British Columbia (3)
We currently employ 50% (5) staff of Indigenous (First Nations, Inuit) identity
We currently employ 40% (4) staff who are women
We have locations at shared office spaces in Toronto and Vancouver
We connect everyone via a series of online tools primarily focused around;

Slack
Confluence (Atlassian)
JIRA (Atlassian)
Google Docs
This hiring practice took a concentrated effort to work with hiring groups in various communities and the support of both the Youth Internship Fund of the federal government and the funding programs of Miziwe Biik. These funds have allowed us the support to hire, train, and mentor a variety of staff and provide us with a safety net to grow and innovate.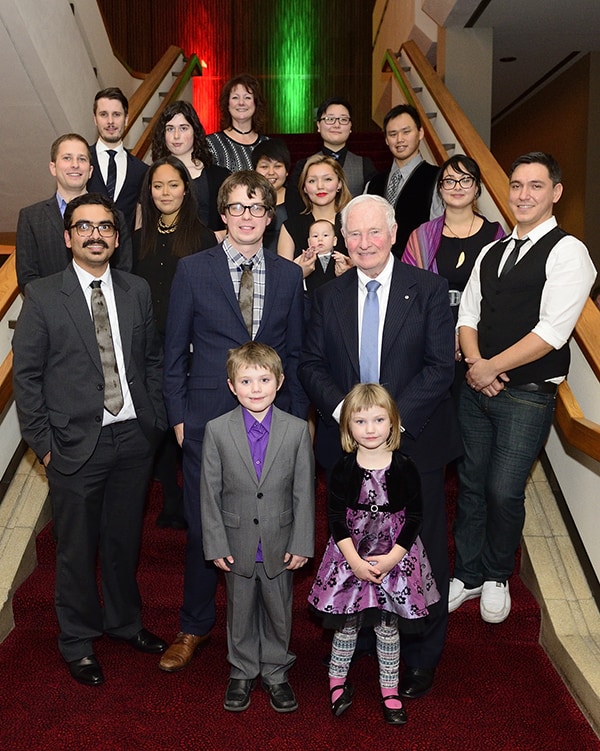 The te(a)ch team and Governor General of Canada!
Like any small tech startup, we also outsource a lot of the work we do to smaller contractors and people in our industry who can help us get smaller jobs done. We need to provide full respect and props to people like Ann Tipper and Akash Sherman to name a few who have repeatedly made the work we do look 1000% better.
We partner with quite a few organizations as well and it's worth mentioning we would be nowhere without the Qaujigiartiit Health Research Centre, The Inuit Art Foundation, and our best friends at 1One. Finally, we need to acknowledge the support of both Computers for Success Canada and Mobilizing Inuit Cultural Heritage who have supported us in setting a direction for these companies that we're super excited to roll out in 2017.
If you're looking to hire, we recommend the following:
We hope this all has done something for you, or at least provided some insight as to who we are. We like to try and create a company culture and a work environment that is exactly like what Dominic Toretto has done in the first seven Fast and the Furious movies. Family, super fast cars, and always made better by the The Rock. We'll keep you posted on how that goes.
---
You might also like